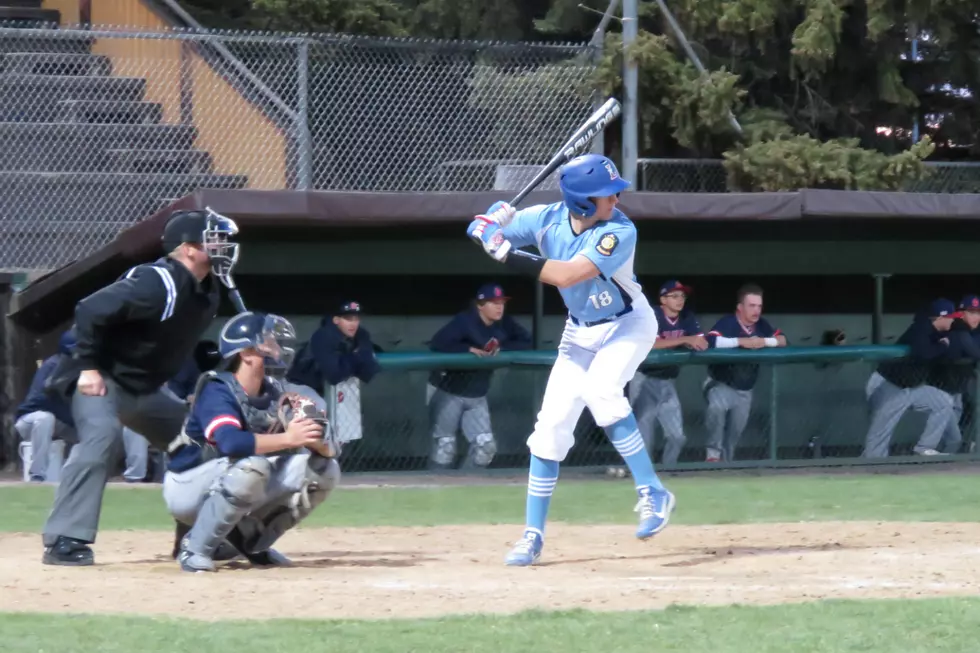 Rangers Head to Northern Wyoming After Two Losses
David Settle, Townsquare Media
After dropping two Tuesday in Casper, the Laramie Rangers have embarked on a road trip to northern Wyoming this weekend.
They will play five games over the next four days starting with one in Powell followed by a tournament in Cody.
Manager Brandon Ruckman said there's some anticipation for the trip to Cody.
"I know the kids are really looking (forward) to going up there, playing up there. They haven't been up to Cody in a while. That should be a fun one there."
Laramie (17-18) saw their eight-game win streak end Tuesday in Casper. The Oilers swept the doubleheader 13-3 and 10-5.
In game one, Laramie took a 3-0 lead in the first inning. Blake Moore scored on a passed ball, and Reid Baty hit a two-run home run. Casper tied it in the second. The Oilers exploded for nine runs in the third, highlighted by a Corbin Kirk grand slam. Matt Smith took the loss for the Rangers.
Game two was similar. Laramie took a brief 1-0 lead in the second inning before Casper tied it. The Oilers scored nine runs again in the third inning. They had six RBI hits and a sacrifice fly. The Rangers scored three in the fifth and added one in the seventh, but their rally fell short. Baty was tagged with the loss on the mound.
Laramie will play the Powell Pioneers in at 5:30 p.m. Thursday in one scheduled nine-inning game. The Rangers will then be part of the Cody Lions Club Wood Bat tournament Friday through Sunday. They face Laurel, MT and the Cody Cubs Friday at 4:00 and 6:30 p.m., respectively. Their last two games will be against Gallatin Valley, MT on Saturday at 2:30 p.m. and Sunday at 9:30 a.m.
The next home game for Laramie is Tuesday, July 3 versus Omaha South. It starts at 6 p.m. from Cowboy Field.
That will be followed the Cheyenne Post 6 Firecracker Tournament July 5-8.
Ruckman said, "Tough competition for sure, I mean that Post 6 tournament, it's tough. I'm they got some good teams in that. I'm really looking forward to going there, and I hope these kids can keep moving forward and make some noise at that one, as well."
The Rangers have just four home dates left on the schedule, including next Tuesday's game.