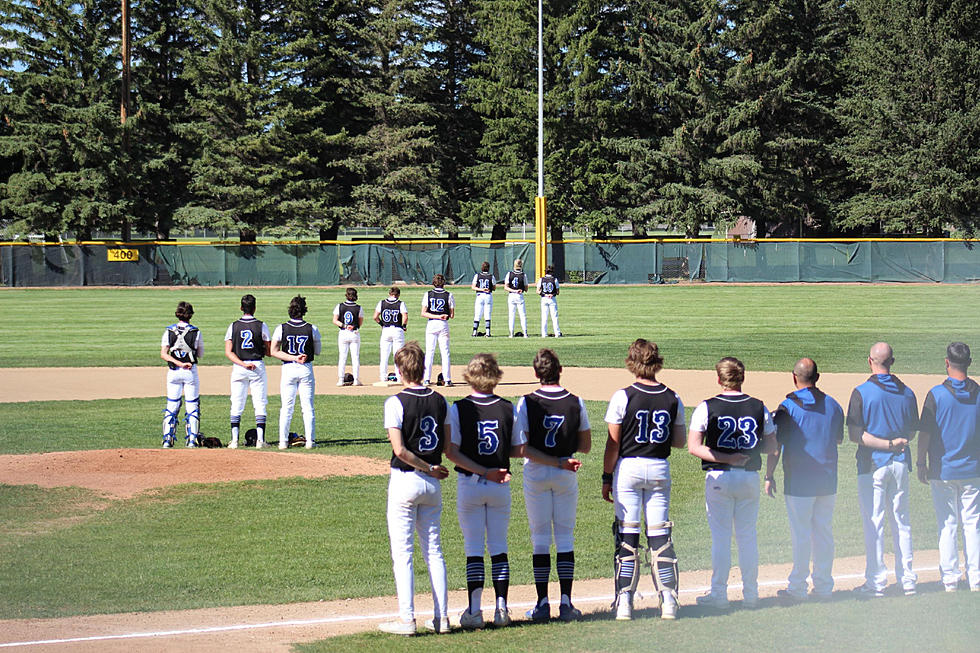 Laramie Rangers Senior Night Soured
Courtesy: Jessica Chavez
The losing skid reached five in a row on Monday night, as the Laramie Rangers dropped a pair of home conference games at Cowboy Field.
Laramie fell to the Cheyenne Hawks, 6-4 and 15-8. The Rangers are now 24-25 on the season and 4-8 in Double-A conference action.
Senior Night was spoiled, as Laramie honored Mason Branch, Aidan Buchanan, Brandon Chavez, Reece McIntyre, Tayton Moore, and Griffin Webb in-between games of the doubleheader.
Manager Aaron Lozano said the walks, hit batters, and errors were too much to overcome.
"We gave up free bases in really crucial spots. I thought we gave away outs on offense at times we couldn't afford to do so. That kind of stuff, it wears on the defense, and then that's when you start seeing the defense make mistakes and put a little too much pressure on themselves. I have to make this play to get us out of the inning, and they're just not in the right mind frame. Unfortunately, just a tough day out there for the Rangers."
Laramie blew a 4-1 lead in game one of the twin-bill. They got a pair of two-RBI triples from Ben Malone in the second inning and Branch in the fifth inning. The Cheyenne Hawks rallied with seven of their nine hits in the game over the last two innings. They scored three times in the sixth and tied the game at 4-4. Cheyenne took the lead in the seventh on an RBI double by Jack Garrett. An error allowed a second run to score for a 6-4 lead, and the Rangers were retired in order in the bottom of the seventh.
In the nightcap, each team scored once in the first inning. The Hawks took control with four runs in the second and seven more in the third inning. They led 12-1, and Laramie tried to rally but failed to get any closer than six runs. Cheyenne had 16 hits in game two and took advantage of seven walks and five errors by the Rangers.
Lozano added, "I think our guys had a lot on their minds, Senior Night, and all of that, but we were just up in Sheridan for their Senior Night, and it didn't bother them a lot. You just never know what you're going to get out of guys. They're young, they're teenagers, they're still figuring things out. You really don't know what you're going to get on a night like tonight, and it does not take away anything from the Cheyenne Hawks. I thought they came out and executed a heck of a game plan and kind of kept us off balance all night."
Sam Hoyt led the Rangers in game one with three hits. Malone added two hits and two RBIs, but he suffered the loss as a relief pitcher. Game two saw Chavez pace the offense with two hits and two RBIs. Moore added two hits, while Webb contributed two RBIs. Moore was the losing pitcher.
Laramie has lost five in a row. After a loss in the title game of the Post 6 Firecracker Tournament in Cheyenne on July 2, the Rangers were swept in a conference doubleheader by the Troopers in Sheridan, 14-4 and 5-1, last Friday night.
They will try to regroup and snap their skid at the Gabe Pando Memorial Invite in Fort Collins this weekend. Laramie will play Thursday through Sunday in the tournament.
Laramie Rangers Baseball Firecracker Tournament 2023
Laramie Rangers Legion Baseball in action at the Firecracker Tournament in Cheyenne during the 2023 season.