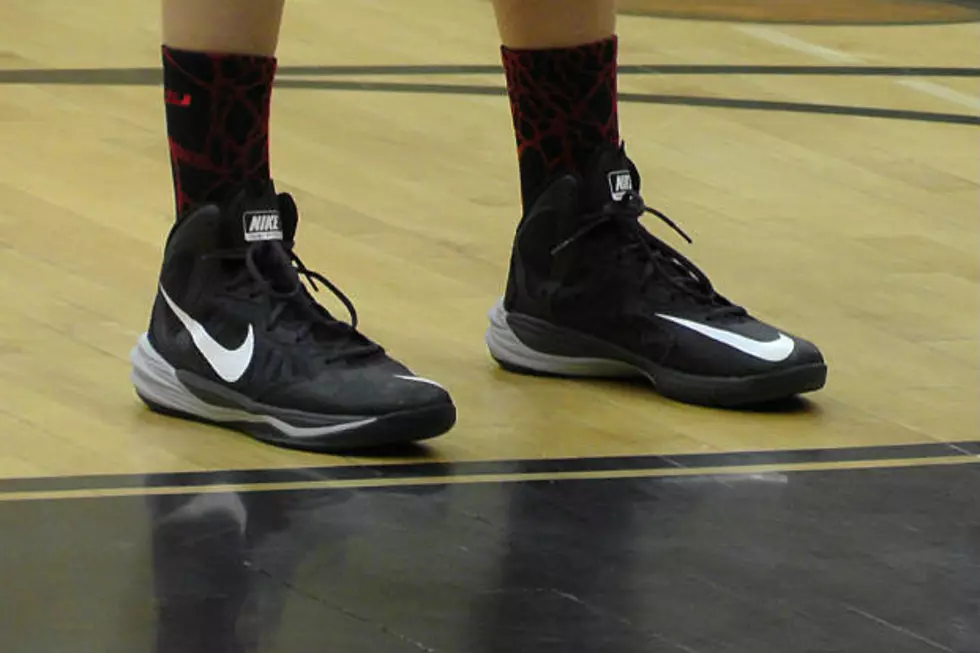 New Boys Basketball Rankings Has a Pair of Debuts
Kevin Koile, WyoPreps.com
Two new teams enter the latest version of the WyoPreps.com Coaches and Media Boys Basketball Poll.
The top two classifications feature the most change, while three of the four classes are different compared to a week ago. The No. 1 ranked teams are the same, but there is no tie atop Class 2A.
There are two changes in the 4A ranks. First, Sheridan is a unanimous selection for the top position. The Broncs received all 23 first-place votes. Thunder Basin, Cheyenne Central, and Cheyenne East hold in second, third, and fourth, respectively. Laramie is new to poll at No. 5. After being the top vote-getter outside the top five in previous rankings for six straight polls, the Plainsmen break into the rankings after winning at previously fifth-ranked Campbell County last Saturday.
Enter your number to get our free mobile app
Despite two straight losses, the Worland Warriors enjoy a lot of respect from the voters, as they remain first in Class 3A. They received 11 first-place votes. Powell climbs up one spot and back into second. Buffalo's victory over Worland last week pushes the Bison to third. The Mountain View Buffalo make their debut in the rankings at No. 4. They had won eight straight until an interclass loss on the road at Evanston on Tuesday night. The voting was closed before that game. Rawlins falls three spots to fifth after their overtime loss last weekend, while Lander drops from the top five.
Class 2A has some small changes. Rocky Mountain is alone at the top. After a tie with Sundance last week, the Grizzlies and Bulldogs earned the same amount of first-place votes, seven. It was a second-place vote that proved to be the difference. Sundance is second. Big Piney holds in the third position, while Tongue River is back up to fourth. Big Horn slides down to fifth.
1A was the only class with no changes. Encampment remains first with seven first-place votes.  Upton is still No. 2. The Bobcats are followed by Farson-Eden and Saratoga. They are third and fourth, respectively. Southeast is steady at No. 5.
To look at the voting breakdown of how the coaches and media cast their ballots and who else received any votes, click this link.
Disclaimer: WyoPreps.com polls coaches and media from across the state each week during the basketball season. These rankings are not associated with the Wyoming High School Activities Association or its member schools. The poll is conducted for fun and has no bearing on any game or post-season seeding.
LOOK: The WORST Train Wreck in Wyoming History