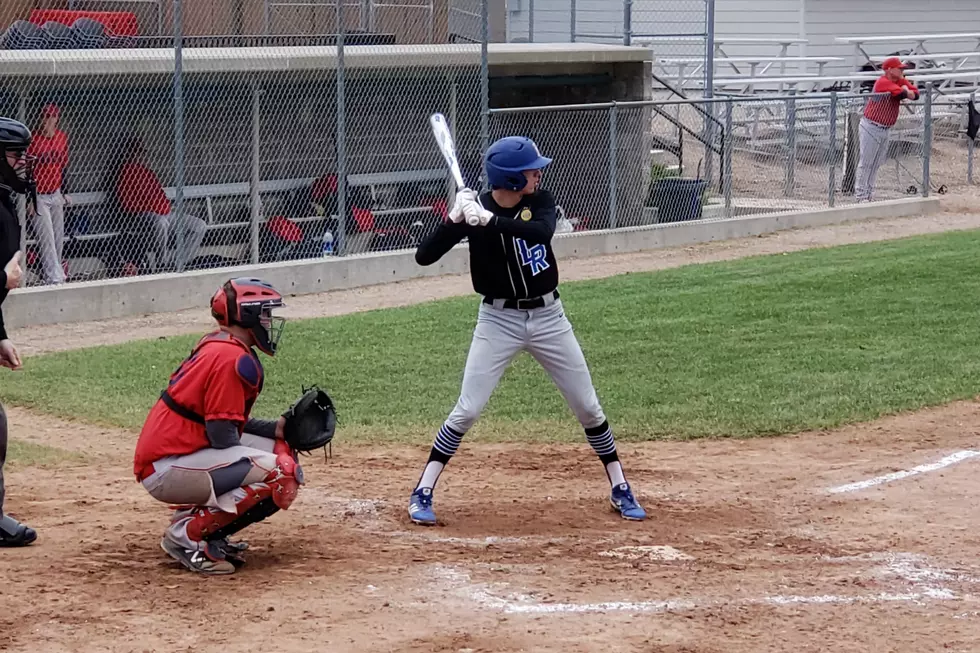 Laramie Rangers Win Two, Lose Two in Spearfish
Courtesy: Mike Eaton
It was an up and down few days for the Laramie Rangers, who split their tournament action in Spearfish, SD last weekend.
Laramie (7-13) won their first two games and extended their winning streak to six. That was followed by losses in the last two games of the Alan Tellinghuisen tournament.
Tyler Oppie pitched the Rangers past the Douglas Cats, 8-0, last Friday. Oppie tossed a two-hit shutout with 10 strikeouts and one walk. Jaykob Ahrenholtz had three hits and drove in five runs to lead the offensive attack.
Saturday presented a doubleheader against a pair of out-of-state opponents.
In their first game, Laramie held off Miles City, MT in a 10-7 victory. The game was marked by a fight between two players after a sixth hit batter in the Rangers lineup late in the game. Laramie had an 8-4 lead, but Miles City rallied within 8-7. A walk and a hit batter with the bases loaded both times allowed a pair of runs to score. Caleb Eaton had two hits and two RBI's, while Alex Flores contributed three RBI's. Reston Morehouse got the win on the mound. The game ended on time limit.
The second game on Saturday saw walks and errors hurt the Rangers in a 5-4 loss to Sturgis, SD. Laramie came back and tied the game twice. Ramon Gomez had a two-run double in the fifth that tied it at 2-2. Juddson Church added a two-run single in the sixth that tied it at 4-4. An error with one out, plus a walk and a hit produced the go-ahead run for Sturgis.
Sunday saw the Wheatland Lobos hold off the Rangers 6-3. Laramie managed only two hits offensively and seven errors on defense.
The Rangers return to action Tuesday with a doubleheader at the Greeley GoJo's. It starts at 5 p.m. from Butch Butler Field in Greeley, CO.
Game statistical information courtesy of GameChanger.