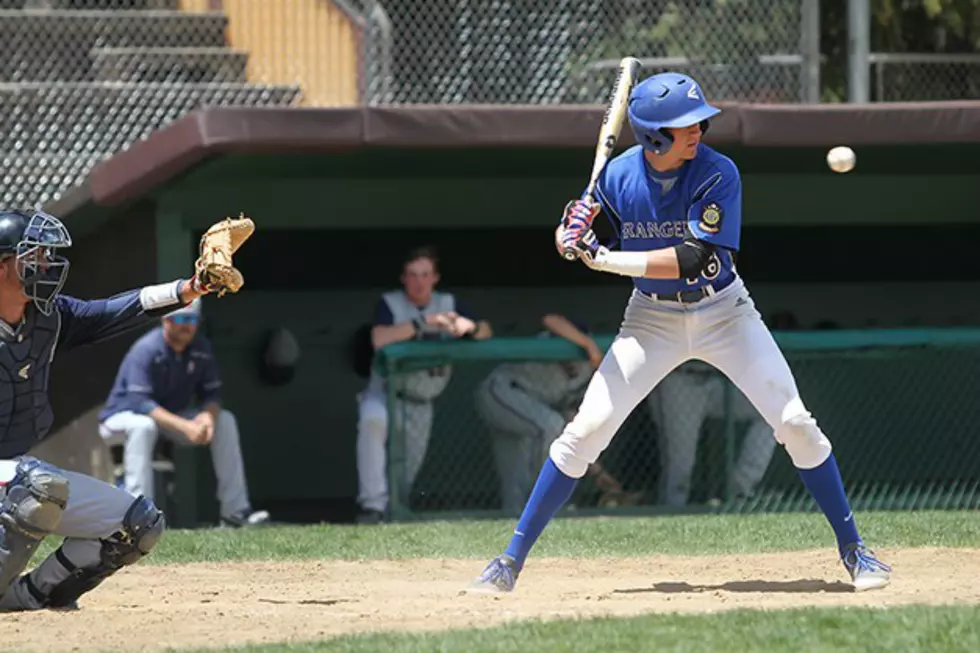 Rangers Get Eliminated by Evanston at State Tournament
Seneca Riggins, Townsquare Media
Defensive miscues led to unearned runs and quick exit from the state tournament in Jackson for the Laramie Rangers.
Their season came to an end Wednesday with a 7-2 loss to the Evanston Outlaws.
Rangers' manager Brandon Ruckman knew their defense let them down, but he gave credit to how well their opponent performed.
"It was a tough game. Evanston played great; did things right. We just couldn't come out with the win unfortunately. It was just a tough season."
Laramie committed six errors that led to every run Evanston scored being unearned between three Rangers pitchers.
The Outlaws took a 3-0 in the first, as they capitalized on two Laramie errors. An RBI sacrifice fly and an RBI-single added to the damage. Reid Baty put the Rangers on the board with a solo home run over the wall in left-centerfield. It was Baty's second round-tripper of the season.
Laramie trimmed it to 3-2 on Blake Moore's RBI sacrifice fly in the sixth, but Evanston answered with three in the seventh. Another Rangers' error led to the unearned runs. An RBI double and RBI single with two outs made it 6-2 Outlaws.
Two more errors contributed to Evanston's final run in the eighth inning.
Marshall Stuart started and went six innings, but took the loss. The allowed three runs on six hits. Stuart walked two and struck out six. Blake Moore tossed an inning, while Albert Steiner threw the last two.
Will Yates led the offense with two hits. Laramie had eight total hits and walked seven times, but left ten guys on base. Five of them were in scoring position.
Ruckman added, "It's tough when you can't get going, and the pitchers have to work extra hard."
Laramie concluded their 2016 legion baseball season with a 20-29 overall record.
Ruckman summed it up by saying it's a great group of kids.
"They have a lot to learn, but I feel like if they keep plugging away; clean-up, mature a little bit as ball players; and get some more baseball knowledge under their belt, they'll be a good squad."
Evanston advanced to Thursday's action against Jackson.