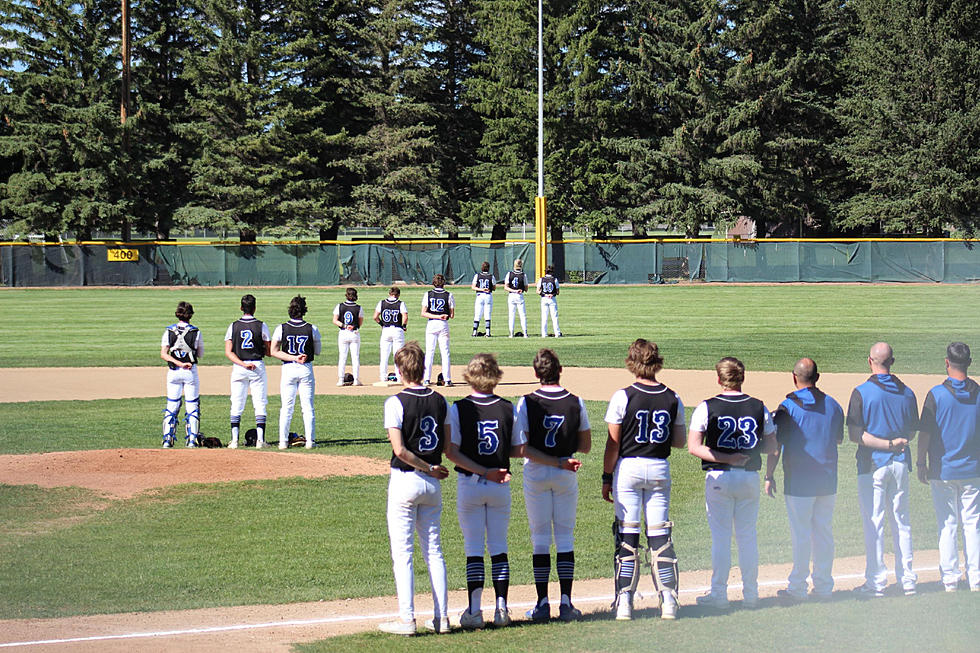 Laramie Makes it Three Straight, Hosts Rock Springs on Tuesday
Courtesy: Jessica Chavez
After a blowout road win last Friday, the Laramie Rangers return home for a conference doubleheader today at Cowboy Field.
Laramie hosts Rock Springs in a twin bill at 4 p.m. KOWB Radio will broadcast both games.
The Rangers extended their win streak to three in a row with a 20-7 victory over the Mountain View Lions in Loveland, CO, last Friday.
Laramie (17-20) trailed 2-0 but rallied for the victory. The 9-inning game was shortened to seven innings because of the 10-run mercy rule.
The Rangers had 16 hits and took advantage of 12 walks.
They took the lead with a four-run fifth inning. Brandon Waggoner, Ben Malone, Griffin Webb, and Tayton Moore all had RBI base hits in the frame. Mountain View tied the game in the bottom of the inning. Laramie answered right back with six runs in the sixth. They capitalized on two bases-loaded walks, a sacrifice fly, a two-run single by Diego Herrera, and an RBI single by Aidan Buchanan.
The Rangers weren't done there. They added ten more runs in the seventh inning. Those came from three bases-loaded walks, a two-run double by Mason Branch, a two-run double by Jace Moniz, an RBI single from Sam Hoyt, an RBI double by Malone, and another RBI single from Herrera.
Malone led the offense with three hits and three RBIs. Herrera had two hits and three RBIs. Four more Laramie batters each produced two hits and drove in two runs apiece.
Branch went six innings for the win on the mound. He allowed four runs, three earned, on nine hits. Branch had seven strikeouts and walked only one batter.
Laramie is back at Cowboy Field for the conference doubleheader against Rock Springs at 4 p.m. today. The Rangers are 2-4 in league games, so it's a chance to get back to .500 in conference action. The Stallions are 5-28 on the season and did not play last week. They are 0-2 in league play.
KOWB will broadcast both conference games. Join David Settle, as he calls the action. The coverage starts at 3:45 p.m. You can listen on your radio (AM 1290), through the KOWB app, online, and on smart speakers.
Statistical information from GameChanger was used in this story.
Laramie-Casper Legion Baseball
Laramie-Casper Legion Baseball