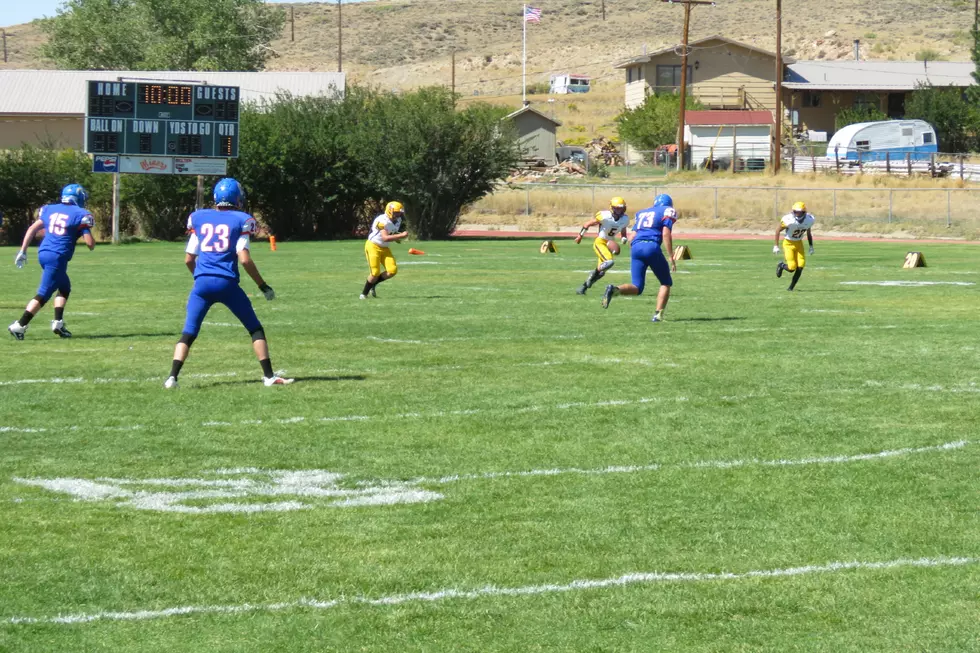 Little Snake River-H.E.M. Football Reaction 9-5-20 [VIDEOS]
David Settle, WyoPreps.com
The Little Snake River Rattlers topped the H.E.M. Miners last Saturday in the 2020 season-opening football game for both teams, 44-19.
The Rattlers went undefeated last year on their way to winning the Class 1A-6 man state championship. This season, LSR is a new team. There are no seniors on the roster, which has meant some adjustments for the players and coaches.
WyoPreps talked with Little Snake River head coach Jack Cobb after the Rattlers victory in Hanna. We also visited with sophomore Hadley Myers and junior Zander Risner, who led the way offensively and defensively for LSR.
H.E.M. came in as the slightly more veteran team in the matchup with two main players, Devon Grosstick and Ura Schmidt, returning from the 2019 runner-up squad. Miners head coach Zack Scott spoke to WyoPreps about what he saw in his team's debut.
Both teams return to action on Saturday. Little Snake River plays at Encampment, while H.E.M. faces the Natrona Freshmen in Casper.
Enter your number to get our free mobile app