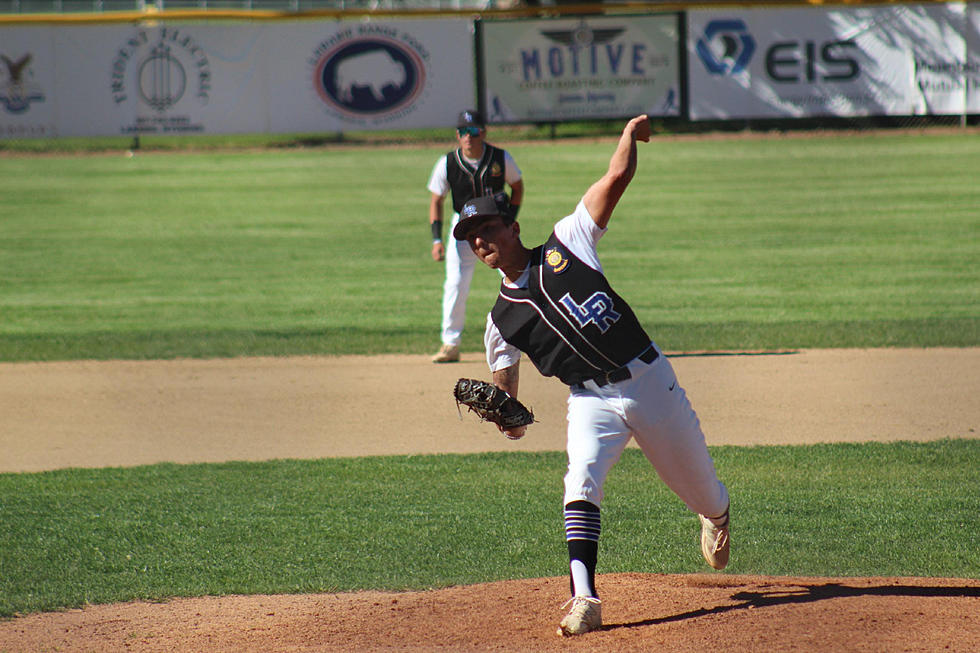 Laramie Rangers Swept Mountain View, Face Them Again
Courtesy: Jess Chavez
The Laramie Rangers took two from the Mountain View Lions on Tuesday at home and will rematch against them in Loveland, CO, today.
The two wins earlier this week bring Laramie's record to 16-20.
The Rangers won game one, 3-2. Brandon Chavez tossed a complete game and allowed only two runs, one earned, on four hits. He walked one and struck out 13 on 100 pitches. Laramie scored twice in the fourth inning, which broke a scoreless tie. After a Chavez triple, Tayton Moore hit an RBI double, followed by Griffin Webb's RBI single. Another Moore RBI single by Moore in the fifth made it 3-0. Mountain View rallied within 3-2 in the sixth, but two double plays in the last two innings helped the Rangers close it out.
In game two, Laramie rallied for a 5-4 win. The Rangers led 3-1 through five innings. The Lions took the lead with three runs in the sixth on three hits and two Laramie errors. The Rangers answered back with a run on an obstruction call and a delayed steal of home. Mason Branch saved the game with a 1-2-3, seventh inning on the mound. Mason Aragon and Trace Looney had two hits and one RBI each.
Manager Aaron Lozano was happy with the team's effort to get the two wins.
"We played really good team baseball against a really competitive Mountain View team."
Lozano added, "I've told people, this is a scrappy team. Maybe we don't always see it on the scoreboard. Maybe we don't see it in the win-loss record, but these guys don't quit on each other. That's probably the most important thing you can ask for as a coach, is a bunch of guys who want to go out and play for each other."
The Rangers return to action on Friday with a single, 9-inning game, at Mountain View in Loveland, CO. The first pitch is at 3 p.m.
Laramie returns home on Tuesday with a conference doubleheader versus Rock Springs at 4 p.m.
Laramie Rangers 15U
The Laramie Rangers 'C' team is hosting their home tournament this weekend. The Brown and Gold Tournament has Laramie welcoming Douglas, Rawlins, Lander, Rocky Mountain (Fort Collins, CO), Torrington, Wheatland, and Rock Springs.
Laramie plays Douglas and Lander on Friday. They will face Rawlins on Saturday. Sunday is 'Match play,' with the time and opponent to be determined.
Laramie is 12-7 on the season entering this weekend. They are coached by Luke Andrews and Cody Bennett.
The team is comprised of Jackson Bailey, Theo Lozano, Brock Lehning, Maddux O'Brien, Jackson Murray, Taylor Terry, Jaxon Gosar, Jaymes Bailey, Maddox Dorrell, Cayden Hardesty, Braydin Mohr, Gabe Leibovitz, Francisco Blanco, Quade Gill, Reese Osbourne, and Dax Parvin.
Laramie-Casper Legion Baseball
Laramie-Casper Legion Baseball