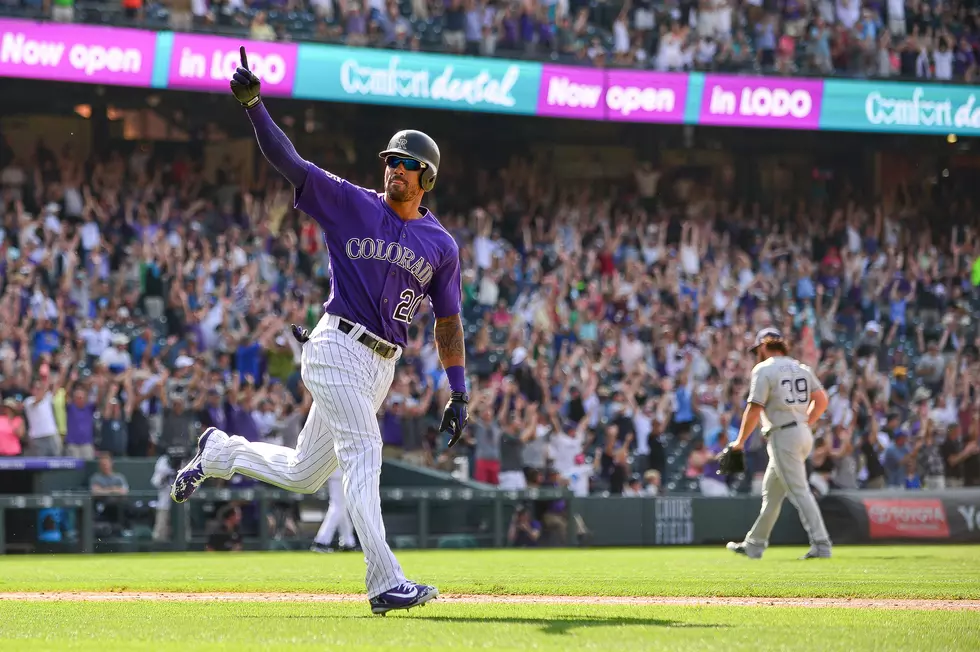 Colorado Rockies Ian Desmond: MLB Clubhouses "Racist, Sexist, Homophobic"
Getty Images
Colorado Rockies outfielder Ian Desmond opted out of playing this baseball season, which he announced along with a deep message about what he believes is going on within and failing in Major League Baseball (MLB).
In a series of posts to his Instagram page, Desmond published a lengthy rant of the inappropriate jokes in clubhouses, failings of baseball to the youth of minorities and lack of diversity within the league.
"Think about it: right now in baseball we've got a labor war. We've got rampant individualism on the field. In clubhouses we've got racist, sexist, homophobic jokes or flat-out problems. We've got cheating. We've got a minority issue from the top down. One African American GM. Two African American managers. Less than 8% Black players. No Black majority team owners."

 
Desmond became frustrated after noting that the Sarasota baseball fields he played on as a kid appeared unkept, which could take a toll on youth baseball. He also wants to help Sarasota Youth Baseball running properly.
"Why can't we support teaching the game to all kids -- but especially those in underprivileged communities?'' Desmond wrote. "Why aren't accessible, affordable youth sports viewed as an essential opportunity to affect kids' development, as opposed to money-making propositions and recruiting chances? It's hard to wrap your head around it.''
Below is the original Instagram post from Ian Desmond.
View this post on Instagram
Desmond concluded his message by explaining the reason for opting out of this season, which was largely based on the pandemic.
"With a pregnant wife and four young children who have lots of questions about what's going on in the world, home is where I need to be right now," Desmond wrote. "Home for my wife, Chelsey. Home to help. Home to guide. Home to answer my older three boys' questions about Coronavirus and Civil Rights and life. Home to be their Dad."
Desmond spent three seasons with the Rockies batting an average of .255 with 20 home runs and 65 RBIs in 140 games last season.
Desmond had been due $5,555,556 for the prorated share of his $15 million salary, part of a five-year, $70 million contract, according to The Associated Press.
The Rockies were working on a minor league deal with Matt Kemp who has a .327 batting average with 21 home runs as a replacement for Desmond.
Best Rockies Lineup of All-Time