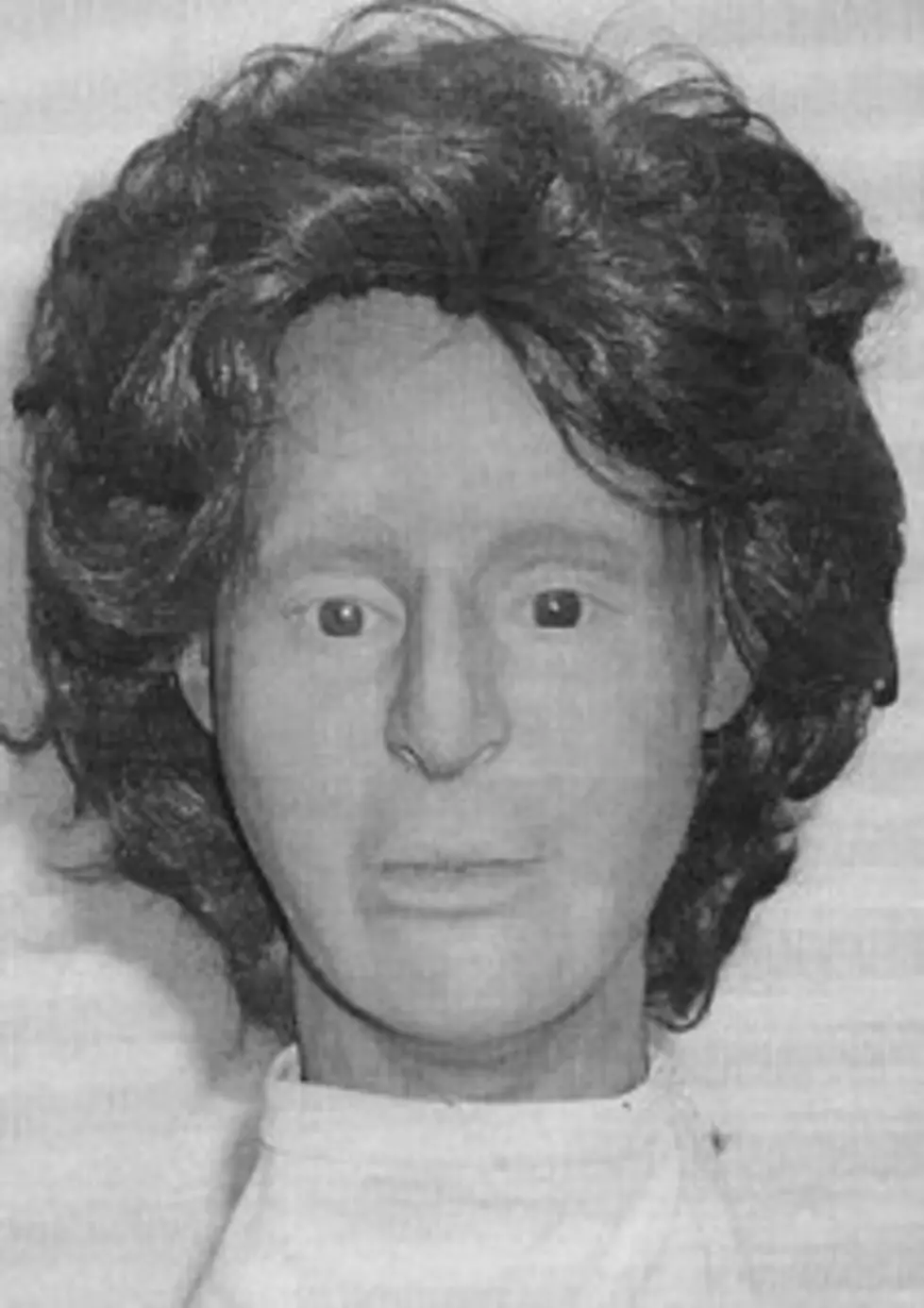 Albany County Sheriffs Still Hoping to I.D. Jane Doe from 1999
Facial reconstruction, based on the remains of the Jane Doe found in Albany County in 1999. (Photo courtesy of the Albany County Sheriff's Office)
An Albany County sheriff's detective whose investigation identified a woman found dead in 2010 is trying to do the same for another woman whose remains were found in 1999.
The 2010 victim was identified this year as Rosella Lovell, a former Laramie resident, in part through a facial reconstruction. The circumstances of her death remain a mystery.
Sheriff's Cpl. Bill Meyer tells local media that identifying the 1999 victim has been more difficult.Skeletal remains, two rings, athletic shoes and bits of clothing were found southwest of Laramie.
One of the rings is engraved with "M.SS," the initials of a woman from Tennessee who has been missing since 1972. Meyer has asked for a DNA comparison.
Meyer says the woman, her husband and their vehicle vanished in 1972.