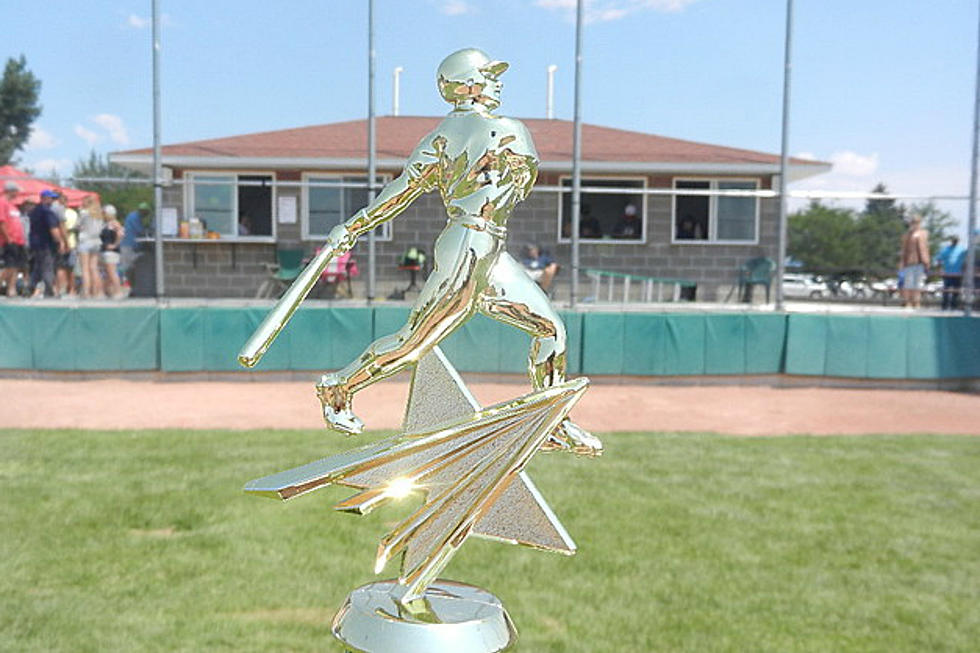 Wyoming Legion Baseball Scoreboard: May 12-16, 2021
WyoPreps.com
The 2021 Wyoming Legion baseball season rolls on into mid-May.
Baseball teams are playing their action around the spring high school sports schedule, so some are busier than others before things pick up towards the end of the month.
Buffalo will make their Wyoming Legion baseball debut on Sunday.
There is one in-state tournament with Jackson hosting four teams for the 'Southwest Tournament.' Gillette heads out of state for four games over the weekend.
Game schedules are subject to change. If you have an update or see a game missing, let WyoPreps know by emailing david@wyopreps.com.
WEDNESDAY, MAY 12:
Final Score: Rapid City (SD) Post 22 Hardhats 4 Gillette 0
Final Score: Gillette 10 Rapid City (SD) 22 Hardhats 5
Final Score: Evanston 14 Rock Springs 9
THURSDAY, MAY 13:
Final Score: Cheyenne Post Six 7 WESTCO Zephyrs (Scottsbluff, NE) 6
Final Score: Rock Springs 17 Green River 11
Final Score: Cheyenne Hawks 12 WESTCO Express (Scottsbluff, NE) 2
SATURDAY, MAY 15:
Final Score: Lovell 2 Billings (MT) Cardinals 0 - CJ Pickett tosses a 4-hit shutout
Final Score: Billings (MT) Cardinals 14 Lovell 4
Final Score: Billings (MT) Royals 9 Sheridan 0
Final Score: Sheridan 2 Billings (MT) Royals 1
Final Score: Powell 8 Casper Drillers 4
Final Score: Powell 14 Casper Drillers 2
Final Score: Cheyenne Post Six 12 Casper Oilers 2
Final Score: Cheyenne Post Six 5 Casper Oilers 4
Southwest Tournament (in Jackson)
Final Score: Jackson 5 Rock Springs 1
Final Score: Evanston 5 Rock Springs 3
Final Score: Gallatin Valley, MT 8 Evanston 3
Final Score: Gallatin Valley, MT 12 Cody 6
Final Score: Cody 8 Jackson 7
Bozeman Quad (in Bozeman, MT)
Final Score: Gillette 9 Helena, MT 3
Final Score: Gillette 10 Bozeman, MT 4
SUNDAY, MAY 16:
Final Score: North Platte, NE 6 Cheyenne Post Six 1
Final Score: North Platte, NE 7 Cheyenne Post Six 4
Final Score: Powell 18 Buffalo 0 - Brock Johnson tosses a no-hitter with 12 K's
Final Score: Powell 17 Buffalo 3
Final Score: Casper Oilers 10 Rapid City (SD) Post 320 4
Final Score: Casper Oilers 10 Rapid City (SD) Post 320 2
Final Score: Sheridan 4 Laurel, MT 0
Final Score: Sheridan 11 Laurel, MT 3
Southwest Tournament (in Jackson)
Final Score: Gallatin Valley, MT 21 Rock Springs 7
Final Score: Gallatin Valley, MT 19 Jackson 0
Final Score: Cody 18 Rock Springs 9
Final Score: Evanston 2 Cody 1
Final Score: Evanston 20 Jackson 3
Bozeman Quad (in Bozeman, MT)
Final Score: Bozeman, MT 12 Gillette 10
Final Score: Billings (MT) Royals 12 Gillette 2
LOOK: 15 Discontinued McDonald's Menu Items