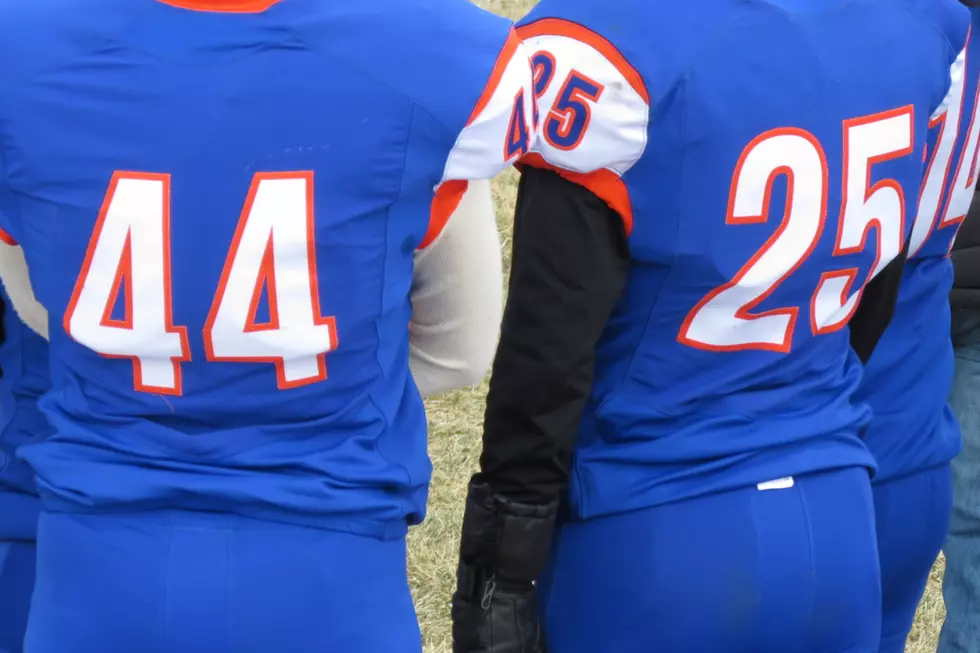 Some Shakeup in the New WyoPreps Football Rankings
David Settle, WyoPreps.com
Only three classifications are part of the latest WyoPreps.com Coaches and Media Football Poll.
With games only happening in the top three divisions last week, those were the only classes that were open for ballots.
Class 2A features the most change and some indecision by voters, while Class 3A and 4A have the same teams but in a slightly different order than the preseason rankings.
In 2A, Mountain View and Big Horn stay first and second. The Buffalos received 15 first-place votes, while the Rams earned the other four. After that, there's a difference of opinion for the last three spots in the top five. Thermopolis stays at No. 3. Upton-Sundance breaks out of a tie for fifth and moves up one position to fourth. The Wheatland Bulldogs make their debut in the poll at No. 5. Lovell and Cokeville fall out of the top five from the preseason rankings and were two of eight other teams that picked up votes this week.
In Class 3A, despite a loss, Star Valley holds the top spot. The Braves garnered 11 first-place votes. Jackson received five top ballots and holds at No. 2. Powell received the other three, and the Panthers move up to third. Cody falls to No. 4, while Lander holds in fifth. Four more teams picked up a vote for the top five.
Class 4A also features the same teams but with some movement thanks to a pair of ranked matchups last week. Sheridan holds on to No. 1. The Broncs earned 19 of the 23 votes for the top position. Cheyenne Central and Thunder Basin both picked a pair of first-place tallies, and both moved up two spots. The Indians are second followed by the Bolts in third. Only six points separate Central and Thunder Basin in the voting. Cheyenne East drops two notches to No. 4, while Natrona County fell to fifth. Two teams also received votes.
As for Class 1A 9-man and Class 1A 6-man, since no games were played last week, voting was not held and where teams were in the preseason poll is where they remain this week.
For a look at the voting breakdown, click the button below, to see how the coaches and media ranked the teams.
Disclaimer: The WyoPreps Coaches and Media Poll is done for fun. It does not have any bearing on the playoffs or playoff positioning.
Enter your number to get our free mobile app