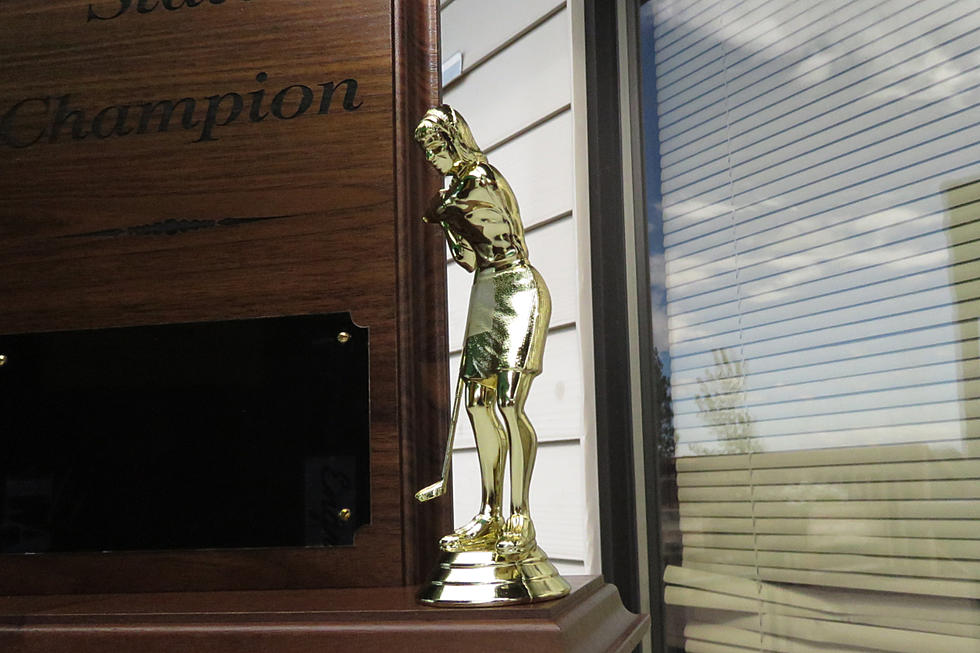 Some New and Some Familiar State Golf Champions in 2021
David Settle, WyoPreps.com
Six individual and six teams were crowned Wyoming High School state golf champions for the 2021 season on Saturday.
There was a four-time individual champion and three repeat individual champions. One team won a fourth consecutive title, while the other five champions were new for 2021, including two winning a team championship for the first time in school history.
Class 2A
Thermopolis senior Hardy Johnson capped his prep golf career with a dominating effort on his home course for a fourth straight state championship. After an opening-round 77 and an eight-shot lead, Johnson blistered the Thermopolis Golf Course with a final round 68. Johnson won 19 shots over his younger brother, Hadley Johnson. Hardy finished with a two-round total of 145, while Hadley came in at 166. Logan Timberman from Upton placed third with a 175.
The Bobcats won the team title for the fourth straight year and sixth time in the last eight seasons. After they were tied with Kemmerer following the first day, Thermopolis won by 40 shots in the team standings. The Upton boys placed third.
For the ladies, Upton's Brooklyn Materi pulled away in the final round and repeats as the girls' medalist in Class 2A. Materi held a two-stroke lead after Friday. She shot 86 over the final 18 holes and won by a margin of 14 shots with a total of 180. Sheridan Schubarth of Sundance took second at 194, and Big Horn's Elizabeth Holbrook was third at 199.
Led by Materi, the Upton girls won the team crown for the first time in school history. They won by 96 shots with a team total of 627. Tongue River placed second.
Class 3A
Both individual champions are repeat winners from 2020, as sophomores, Erika Cook from Lovell and Parker Paxton of Riverton finished in first-place at the Lander Golf Course.
Cook fired rounds of 74 and 76 and won by 15 shots with a two-round total of 150. She was the only golfer in the field that had both rounds in the 70s. Green River's Isabell Salas came in second (165), while Wheatland's Lily Nichols took third (168).
The Wheatland Bulldogs captured the team championship for the first time in school history. They had a two-day total of 556 thanks to three golfers in the top eight. Green River came in second at 558, while Lovell was third at 577.
Paxton won his second straight title with a more decisive victory. He shot 66 and 64 for a total of 130. Paxton's margin of victory was 11 strokes. He was the lone golfer that shot back-to-back rounds in the 60s. Worland's Karsten Simmons placed second at 141, while Cody's Hunter Hall placed third with a total of 148.
Riverton won the team championship in 3A boys. Aided by Paxton, they shot 633 and won by 22 shots over Worland. The Wolverines captured their fifth boys' golf title in school history. Buffalo came in third in the team standings.
Class 4A
Both medalists in Class 4A came from behind in the final round and won their first-ever state championship.
Haily Kalus from Kelly Walsh captured the girls' state title with a two-day total of 162. Her final round 78, one of only two in the 70s in the field, helped Kalus win by one shot. Gabi Wright of Sheridan, who shared the lead after the first round placed second. Defending champ Samantha Spielman from Sheridan was third, two strokes behind.
Sheridan had four of the top eight golfers and dominated en route to the team championship by 29 shots. Their team total was It's the third girls' golf state title in school history.
Sheridan's Brock Owings came from behind with a final round 79 and won his first boys' golf state championship. Owings finished with two rounds at 155. He posted a three-shot victory over Hayes Millham from Jackson. Defending champion Jackson McClaren of Laramie ended up in third place at 161.
The Jackson Broncs rallied from a two-shot deficit and won the team crown by four strokes over Kelly Walsh. Jackson finished at 665 for the second boys' golf championship in school history. This is their first crown in Class 4A. Sheridan came in third at 670.
Western Wear Through the Years
- Western Wear Through the Years