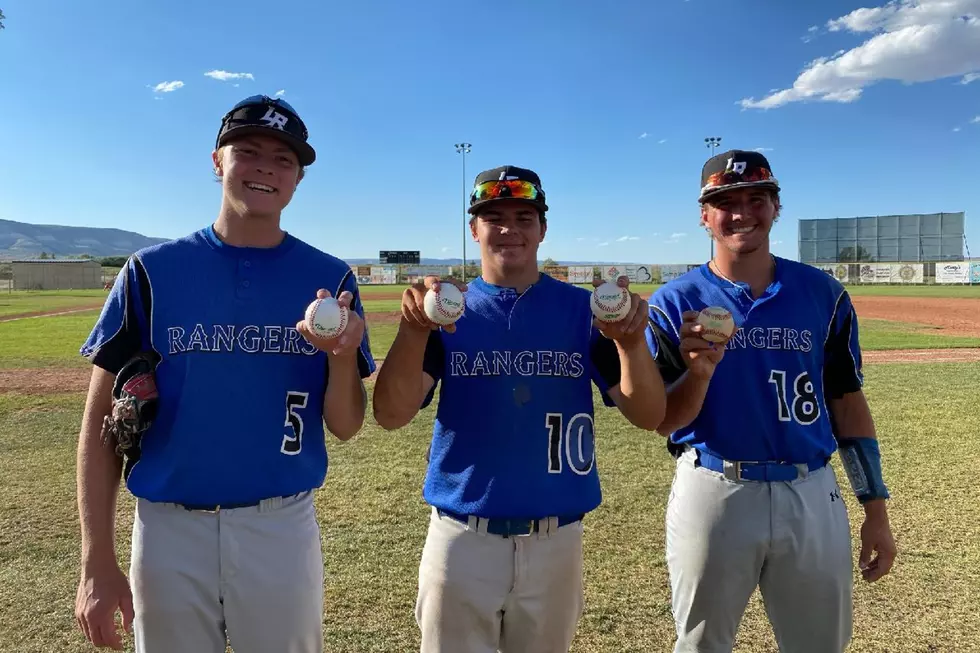 Rangers are Back Home Following Road Split at Rock Springs
Courtesy: Mike Eaton
After a split on the road on Sunday, the Laramie Rangers return to Cowboy Field to host Cheyenne Post Six in a non-conference game on Tuesday.
Laramie (24-15) let a big lead slip away and lost the first game at Rock Springs on Sunday. The final score was 13-12 in eight innings. The Rangers bounced back in game two for an 18-5 victory over the Sand Puppies.
In the opener, Laramie led 12-3 but let that slip away. Rock Springs scored eight runs in the seventh inning and tied it at 12-12. The Rangers allowed four hits with three walks and three errors in that frame. The Sand Puppies won it with an RBI-walk-off single in the eighth.
Billy Jenkin and Darek Squires led Laramie on offense. Jenkin had three hits, which included a double, and three RBI's. Squires added two hits and drove in four runs. Garrett Dodd took the loss on the mound.
The Rangers rolled in the second game thanks to four home runs. They broke the game open with six runs in the fourth inning. Then, Laramie capped it with eight runs in the seventh. Caleb Eaton had the big game with four hits, which included a double and two home runs. He finished with eight RBI's. Dodd and Calvin Webb also homered for the Rangers, who had 20 total hits in the game. Mason Branch was the winning pitcher.
Manager Aaron Lozano knows there are no slouches left on their schedule.
"We've really got to up our level because we're going to be playing high-level ball clubs, and that means making routine plays. It means putting the ball in play. This is a team that can do it. I have as much faith in this team as I've had in any team that I've coached. I've had my ups and downs as a coach but this team is fun to coach and I've got my faith in them. Hopefully, that run through a gauntlet of high-level competition does nothing but prepare us for a state tournament and a deep run there."
Laramie is back at home on Tuesday to face Cheyenne Post Six in a single, 9-inning game at Cowboy Field. The Rangers beat Cheyenne nine days ago, on July 5 in Cheyenne, 6-4, at the Post 6 Firecracker Tournament. It was Laramie's first win over the Sixers since May 2017.
The first pitch is at 4:30 p.m. KOWB (AM 1290) will have live coverage starting at 4:15 p.m. on the radio and available anywhere with the KOWB app. David Settle will call the action.
Enter your number to get our free mobile app
FLASHBACK: History Of Cheyenne Frontier Days Parades