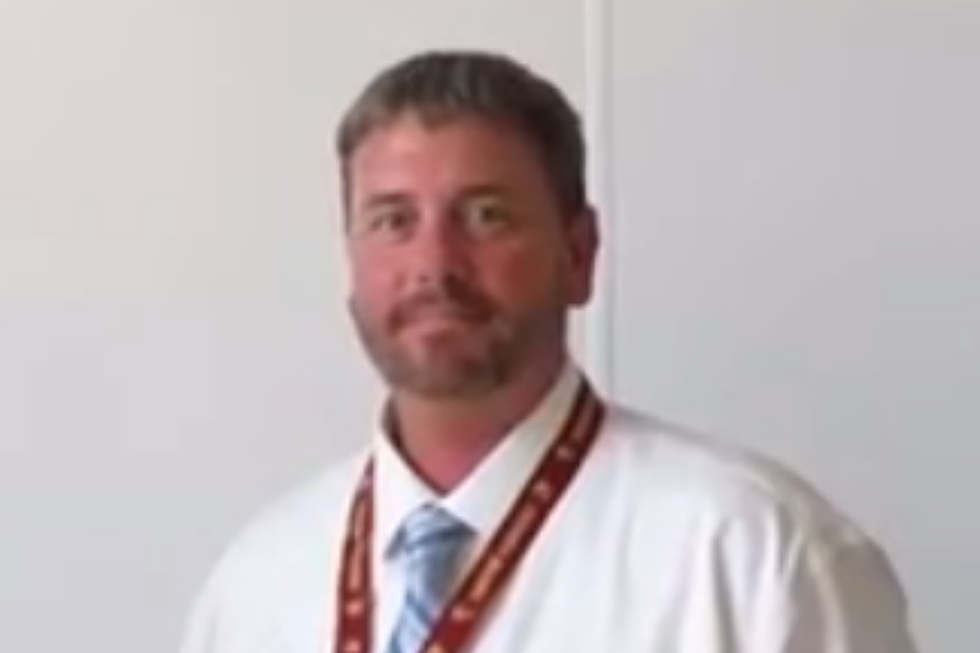 Introducing New Laramie High School AD Ron Wagner [VIDEO]
David Settle, Townsquare Media
A Wyoming native and graduate of the University of Wyoming is the new Athletics and Activities Director at Laramie High School.
Ron Wagner takes over the new role created by the Albany County School Board and ACSD No. 1 Superintendent Dr. Jubal Yennie earlier this year. Dr. Yennie and the School Board decided to split the role of AD and Assistant Principal at LHS. Wagner's hiring was formally approved at the July School Board meeting. He began his position Aug. 1.
Wagner comes to the Gem City from Douglas, where he spent the past 14 years. In fact, he admits this is only his second job. Wagner was the band director, a girls' soccer coach, including the last five as head coach, and golf coach at DHS. He graduated from Campbell County High School in 1999 and holds bachelors, masters and administrative degrees from UW. In addition to that, Wagner has been a basketball official for 20 years working a variety of levels from youth to junior college.
KOWB's David Settle had a chance to visit with Mr. Wagner recently and gain some insight into the new AD at LHS. Let's meet Ron Wagner and find out who he is, why he decided to apply for the position, how he's "hit the ground running," and more.
Laramie High School Principal Chuck Kern said Ron Wagner was unanimously chosen by the search committee made up of sponsors, teachers, staff, coaches, and administrators.
"His experience as a successful 3A high school girls soccer coach, director of bands, and college level and high school level basketball official, and highly regarded educator (won Arch Coal Excellence in Education 2015) give us the utmost confidence that Ron will continue to build upon the outstanding work the Laramie community has come to expect from past LHS Activities Directors."
Dr. Yennie provided his perspective and said, "Ron has hit the ground running and is working with staff and community exceptionally well since his arrival."
Fall sports at LHS began on Aug. 6. Golf and tennis teams have already participated in multiple competitions, while football, volleyball, cross country and girls' swimming and diving begin their seasons later this week.