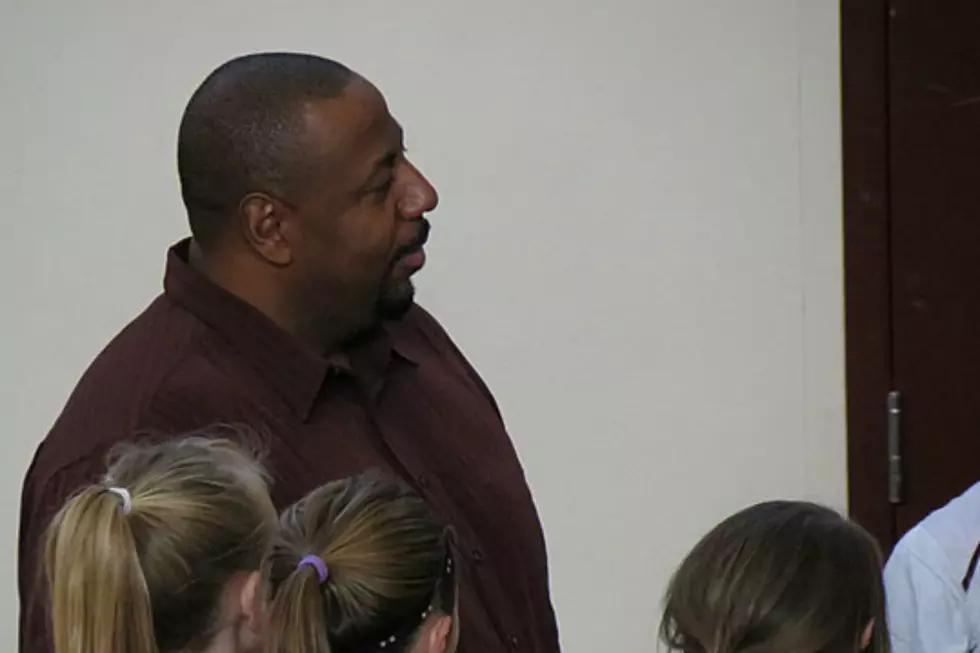 BREAKING: Rod Tyson Hired Back As Lady Plainsmen Basketball Coach
Kari Eakins, Townsquare Media
For the third time in his life, Rod Tyson will be a head basketball coach at Laramie High School. He returns to the girls' program after a five-year absence.

Tyson was formally approved by the Albany County School District No. 1 School Board at its May meeting Wednesday night. He replaces Laura Pollard, who stepped down in early March after three seasons as head coach.
Rod Tyson is a veteran coach at various levels and alum of Laramie High School. He spent the last three as a freshman coach with the boys' program. Tyson was the Lady Plainsmen head coach from the 2008-09 season through 2012-13. Laramie went 89-43 in his first tenure and guided LHS to the school's first-ever state girls' basketball championship in 2012. The Lady Plainsmen were also runner-up in 2010, third in 2011 and qualified for state in the final four years of Tyson's tenure.  He was also the head boys' basketball coach at Laramie High School in the mid-1990's.
Laramie Assistant Principal and Athletics Director Jeremy Qualls released a statement regarding Rod Tyson's hiring.
"We are excited to have Rod return as the coach of the Lady Plainsmen. He brings a wealth of experience and knowledge to a program that he is very familiar with and has had great success with in the past."
KOWB plans to reach out to Coach Tyson and Mr. Qualls for more follow-up on Coach Tyson coming back to lead the Lady Plainsmen basketball program.