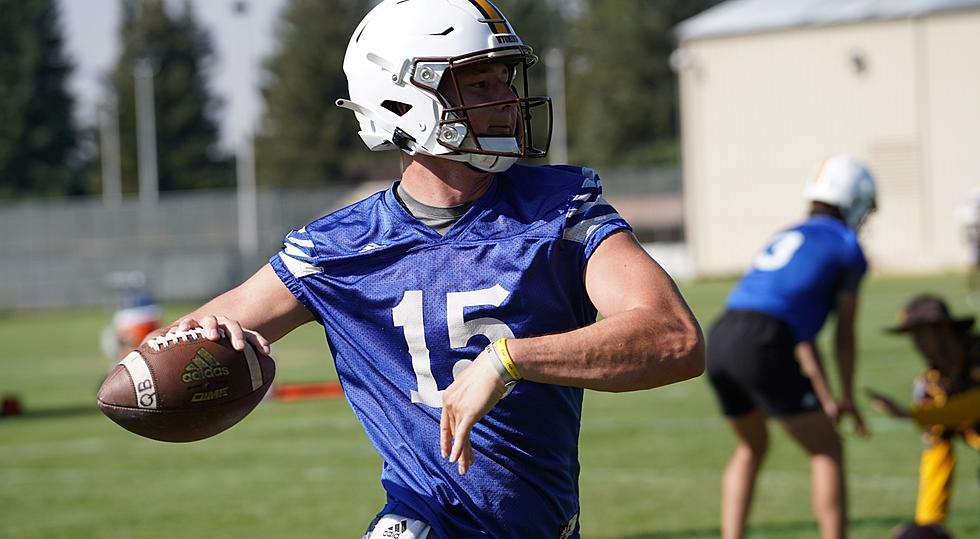 Bohl says QB battle a 'Kodak picture' after first scrimmage
Redshirt freshman QB Levi Williams was the more consistent thrower in Saturday's scrimmage, according to head coach Craig Bohl./ UW courtesy photo
LARAMIE -- A "Kodak picture."
That's how Wyoming head coach Craig Bohl described Saturday's outing from quarterbacks Sean Chamber and Levi Williams in the Cowboys' first scrimmage of fall camp.
"I thought Sean did a couple of good things, but he had been more consistent (in camp)," Bohl said. "Levi did some good things as well. We're going to continue to evaluate that but both guys have improved.
"I thought Levi was maybe a little bit more consistent in that scrimmage. Sean had a couple of nice plays, but I think we need to be better."
Chambers, who missed all but three plays in last season's COVID-19-shortened campaign with a broken leg, has been the Cowboys starting quarterback on opening day the past two seasons.
Williams played in all six contests last fall and started five under center. The Texas native completed less than 50% of his passes while tossing one touchdown in the Cowboys' 2-4 campaign.
MORE UW FOOTBALL NEWS:
* Quick hits from camp: There's that man again
* UW's Top 50 football players: By the numbers
* Season preview: Montana State Bobcats
* Wyoming's front five motivated, moving on from 2020
Bohl has yet to name a starter for Wyoming's opener Sept. 4 against visiting Montana State.
Does he like that these two are making the decision a difficult one?
"Listen, for us, we need to have two quarterbacks," he said. "We'll have some quarterback runs, and to think that in this day and age in college football you're going to make it through (a season) without a guy getting nicked up (it's not likely).
"If we're going to make a deep run at this thing, we have got to have two really good quarterbacks. Those guys have encouraged one another and they've gotten better."
Chambers is 9-3 as a starter. Williams is 3-4 overall.
Wyoming Cowboys football players in the NFL: Then and now