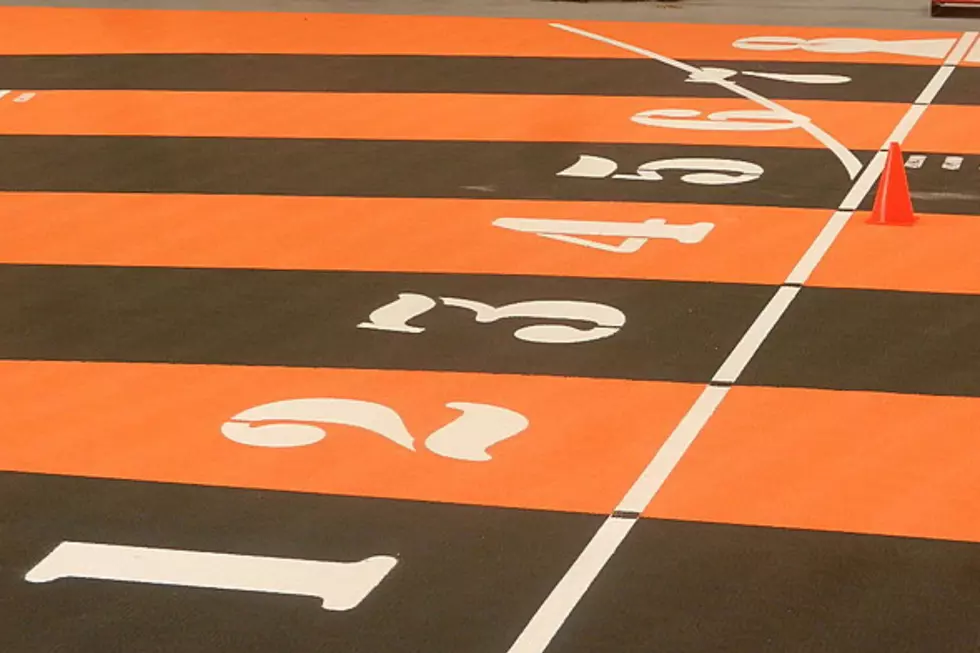 Wyoming HS Indoor Track State Championships: March 6-7, 2020
Frank Gambino, WyoPreps.com
The 2020 Wyoming Indoor Track State Championships are Friday and Saturday at the Campbell County Recreation Center Fieldhouse in Gillette.
23 teams competing at this year's state championships. The top eight in each event will receive medals. The top four boys' teams and top four girls' teams will receive trophies.
Participating Teams = Big Horn, Campbell County, Cheyenne Central, Cheyenne East, Cheyenne South, Cody, Douglas, Evanston, Green River, Kelly Walsh, Laramie, Lovell, Mountain View, Natrona County, Rawlins, Riverton, Rock Springs, Sheridan, Star Valley, Thunder Basin, Tongue River, Western Heritage Lutheran Academy, Worland
Defending Girls Champion = Laramie (seeking 2nd title in school history)
Defending Boys Champion = Sheridan (seeking 3rd title in school history)
Girls Returning Individual Event Champions = Alyssa Bedard, Rock Springs in 55-meters, 55-meter hurdles & 200-meters; Sydney Thorvaldson, Rawlins in the 800, 1600, & 3200 meters; Jordan Stoddard, Cheyenne Central in high jump; Aubry Sanchez, Laramie in pole vault; Favour Wanjoku, Rock Springs in long jump & triple jump
Boys Returning Individual Event Champions = None (all were seniors last year)
Friday, March 6:
Schedule:
Field Events start at 11:30 a.m. – Girls long jump, Boys triple jump, Boys pole vault, Girls high jump, Girls and Boys Shot Put qualifying
Track Events start at 12 p.m. – Sprint Medley Relay, 3200-meter finals, 400-meter finals, 55-meter hurdle prelims, 55-meter dash prelims, 4x800 meter relay finals, 200-meter prelims
UPDATE:
The Cheyenne Central girls have a 16-point lead entering the second day over Star Valley. On the boys' side, Sheridan is up by 20 points over Star Valley.
Rock Springs' Favour Wanjoku defended her title in the long jump. Sydney Thorvaldson of Rawlins did the same in the girls' 3200-meters. Cheyenne Central's Jordan Stoddard fell short of defending her title in the high jump, as she finished second, but she did win the 400-meters.
Star Valley's Peter Visser won the 3200-meters and led the Braves to a victory in the 4x800 meter relay.
Saturday, March 7:
Schedule:
Field Events start at 9 a.m. – Boys long jump, Girls Triple jump, Boys high jump, Girls pole vault, Boys and Girls Shot Put finals
Track Events start at 9:30 a.m. – 4x200 meter relay finals, 800-meter finals, 55-meter hurdle finals, 55-meter dash finals, 200-meter finals, 1600-meter finals, 4x400 meter relay finals
A recap of the state meet will be posted in a separate story.
The 2020 Wyoming High School Outdoor Track and Field season begins with its first day of practice on Monday, March 9. The first competition day is on Thursday, March 19.
Enter your number to get our free mobile app