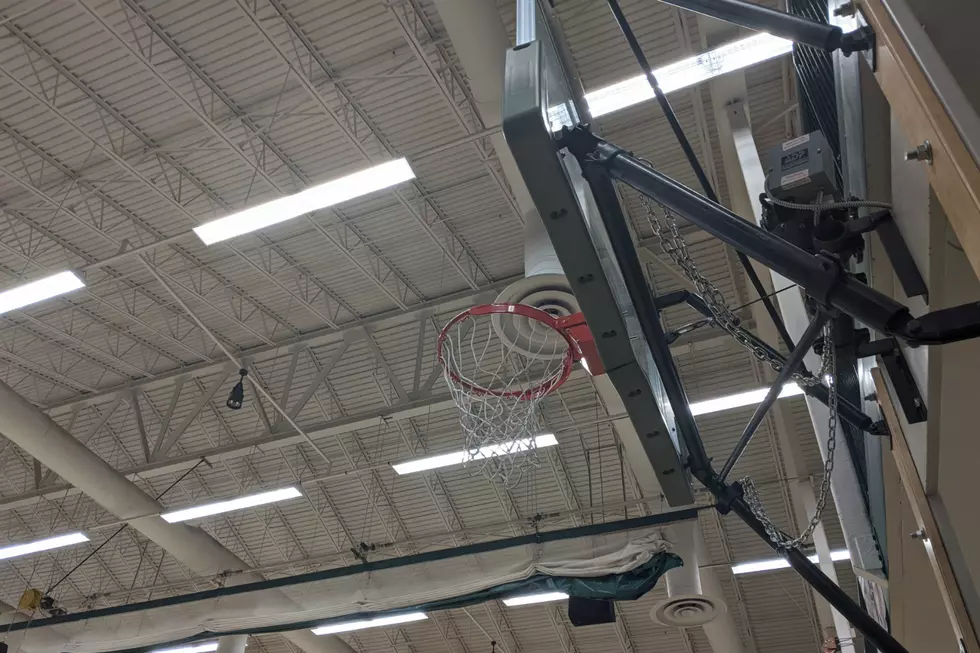 Some Small Changes to the Third WyoPreps Basketball Rankings
David Settle, WyoPreps.com
Rankings to start a new year features a little bit of difference in the latest WyoPreps.com Coaches and Media Boys' and Girls' Basketball Poll.
The girls' rankings have four new teams in it, while the boys' includes a pair of new teams. There is a difference in each classification and for both genders.
In 4A girls, there is a new No. 1 ranked team in Cheyenne East. The Thunderbirds received less first-place votes, but out-point Thunder Basin for the top spot thanks to more second-place votes. The Bolts fall to second, while Cheyenne Central moves up one spot to third. There are two new teams that debut in the ranking for the first time this season at No. 4 and No. 5 in the big school class. Green River and Natrona County hold those two spots, respectively. The Wolves and Fillies' appearance pushes Kelly Walsh and Campbell County out of the top five.
Douglas continues its firm grip atop the Class 3A girls' poll. The Bearcats are a unanimous choice for No. 1 still. Worland vaults from being unranked to No. 2. That pushes Buffalo down to third, while Lander moves up to No. 4. Mountain View falls a couple of spots to fifth. Meanwhile, Rawlins falls from the top five.
In Class 2A, Pine Bluffs stays No. 1, but barely. The Hornets are three points ahead of Wyoming Indian, who breaks a tie for second in the previous rankings. Pine Bluffs received one more first-place vote than the Chiefs, which keeps them at the top. After those two, it's Rocky Mountain alone in third. Southeast holds at No. 4, while Wind River is now alone in the fifth position. Riverside fell from the rankings.
The Class 1A girls' poll features the same top three teams. Cokeville is still a unanimous pick for No. 1. Upton and H.E.M. hold in second and third. In these rankings, there's a tie for fourth between Encampment and Lingle-Fort Laramie. The Doggers make their debut in this season's polling. Little Snake River dropped from the top five.
Here is the girls' voting breakdown:
Cheyenne Central stays at the top of the 4A boys' rankings. The Indians received all 16 first-place votes. Sheridan and Thunder Basin each move up one position to second and third, respectively. Cheyenne East falls two spots to No. 4. Laramie maintains its status in fifth.
The Lander Tigers continue their hold on No. 1 in Class 3A boys' basketball. They picked up all the first-place votes again. Worland moves up from fifth to second and received all but two votes for the No. 2 spot. The Wheatland Bulldogs also edge up in these rankings, as they move to third. Buffalo drops to No. 4, while Mountain View debuts in the poll at five. Powell was pushed from the top five.
Rocky Mountain is a unanimous pick for No. 1 in Class 2A for the first time this season. Wyoming Indian moves back up to No. 2, a change of three positions in the balloting. Pine Bluffs falls to third, while Southeast and Sundance are tied for fourth.
The Encampment Tigers remain No. 1 in Class 1A for the third poll. They garnered all but one first-place vote. Upton holds steady in second, while Saratoga and St. Stephens are locked in a tie for third in the latest poll. Little Snake River jumps back in at No. 5. Kaycee fell from the rankings.
Here is the boys' voting breakdown:
WyoPreps.com polls coaches and media from across the state each week during the basketball season. These rankings are not associated with the Wyoming High School Activities Association or its member schools. The poll is conducted for fun and has no bearing on any game or post-season seeding.