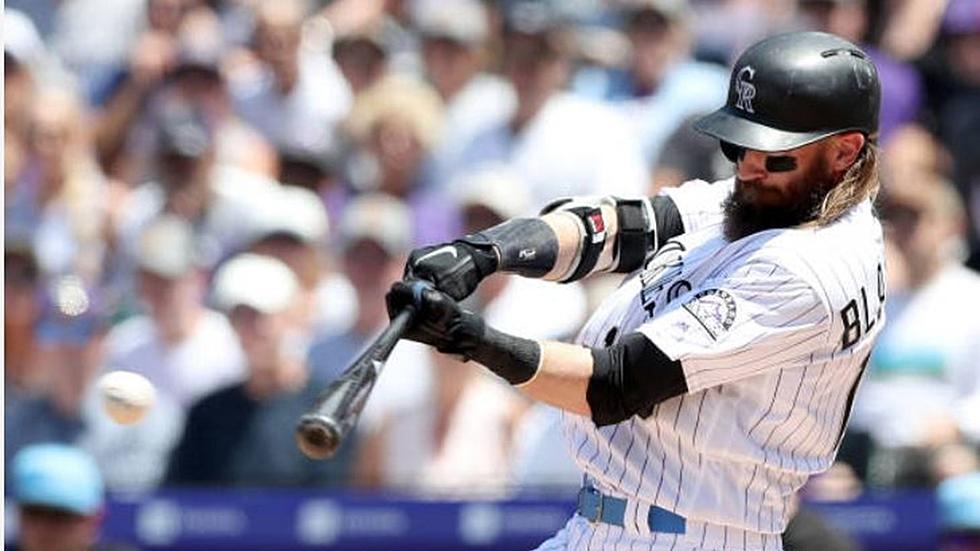 Rockies' Blackmon Broke a 58 Year-Old Record
Mathew Stockman/Getty Images
The Colorado Rockies wrapped up a four-game series with the San Diego Padres by losing 14-13 on Sunday. Charlie, however, was a big winner.
With his single in the 6th inning on Sunday, June 16, 2019, versus the Padres, the Colorado Rockies' Charlie Blackmon entered the record books as having the MOST hits within a four-game series. That hit was his 15th for the series (it was also an RBI)
The previous MLB record at 14 hits was held by two players; Buck Jordan did it in 1934 playing for the Boston Braves and Bill White had 14 during a four-game stretch in 1961 when he was with the Cardinals.
The Rockies and the Padres ended up splitting the series and racking up a whopping 92 total runs. Crazy. Also crazy, that water leak on Sunday. What the?