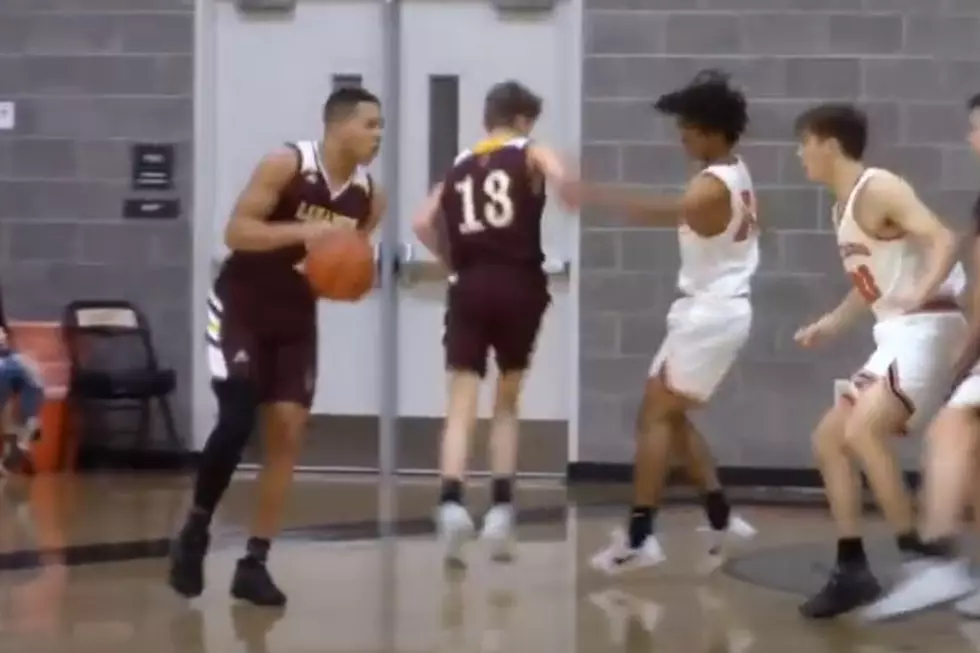 Plainsmen Basketball Stays Perfect With Road Win in Casper
Frank Gambino, WyoPreps.com
The Laramie Plainsmen remained undefeated in the high school basketball season with a 65-50 victory over the Natrona County Mustangs in Casper on Tuesday.
Mahlon Morris scored a career-high 22 points to lead three Plainsmen in double figures. Jaedyn Brown scored 14 points, while Trey Enzi added 10 points and six rebounds.
Laramie (4-0) used a 15-4 run at the end of the first half to take the lead for good.
Head coach Jim Shaffer said the key was when we got down six in the second quarter.
"I just didn't think (at that time) we were doing a great job defensively. We kind of got that straightened out and went from six down to up five at half. In the last half of that second quarter, we make an 11-point run to kind of get control of the basketball game back. Then, we spent the entire halftime, basically, talking about doing a better job defensively and holding them under 50 (points). We came out in the third quarter and held them to five."
The Plainsmen took a 15-12 lead after the first quarter. Natrona County fought back and took a 25-19 lead after three lead changes. That's when LHS surged in front for a 34-29 halftime lead. Laramie's defense held the Mustangs to five points in the third quarter, as they took a 47-34 lead. The Plainsmen extended their lead to a max of 22 points in the fourth quarter.
LHS shot 54 percent for the game. They were 6-15, 40 percent, beyond the arc. The Plainsmen also had a 31-23 edge in rebounding.
Shaffer added our offense has two parts to it.
"We're getting some things in transition which helps, and that's coming out of defense and rebounding. Our shot selection is just so much better than it was last year. Very rarely do we have guys take a bad shot. We're very good about playing as a team and sharing the basketball and finding the open guy."
Natrona (2-2) was held to 41 percent from the field. Ryan Swan led the Mustangs with 12 points, while Will Lewis contributed 11 points off the bench.  NC's leading scoring Koby Kelly was held to nine points. He came in averaging 19.3 points per game.
Here are some highlights from Tuesday night's game and post-game reaction from Morris and Brown.
Both Laramie High School basketball teams will be back in action at home this weekend. They will play Kelly Walsh on Friday and Rock Springs on Saturday. The doubleheader features games at 6 and 7:30 p.m. on Friday, while the action on Saturday is at 1 and 2:30 p.m.
Friday's game will be the first action in three weeks for the Laramie girls (3-1).
KOWB (AM 1290) will provide live coverage of all four games on the radio, online, and on the KOWB mobile app.
Enter your number to get our free mobile app
The 5 Highest Rated Laramie Coffee Shops on Yelp