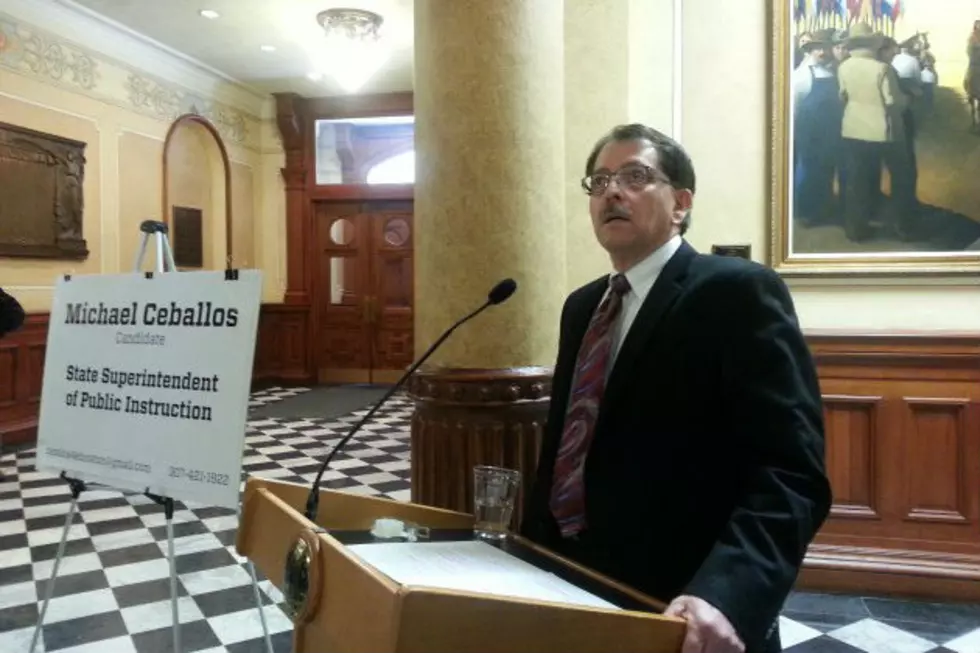 Mike Ceballos Begins Statewide Listening Tour
Amy Richards/Townsquare Media
His campaign organization includes both Democrats and Republicans from around the state.
"I am blessed to have support from my family, first, and from friends in every corner of Wyoming, and I'm convinced they are going to help me become Wyoming's next education leader, where I can focus on preparing Wyoming's students for tomorrow's jobs."
Ceballos' campaign organization is headed by state co-chairs Michelle Sullivan of Sheridan along with Lynn Birleffi and Larry Wolfe of Cheyenne. His campaign team is headed by Kathryn Boswell, who is serving as Campaign Coordinator.
Ceballos' county chairs in Albany County are Rollin Abernethy and Gary Negich.
He has also begun what he is calling his "Shared Vision Tour". According to Ceballos' campaign, the tour is an attempt at weaving together the various needs and visions of school districts from across the state to find a common direction for education. So far Ceballos has visited with school personnel in more than 20 districts.
"I'm trying to practice what everyone else is preaching," Ceballos said, "by sitting down with administrators, school board members and parents in all the communities across Wyoming and listening to their ideas."
By creating a common direction, he says the state can break free of its past arguments about everything from science standards to limiting the involvement of the federal government in Wyoming's schools.
He said he is also conducting the statewide tour because the school districts should be the focus of the state Department of Education which he will head if elected.
Ceballos encouraged those he has not contacted personally to communicate their thoughts on Wyoming's education process to him via their personal communication of choice – email at ceballos4education@gmail.com, letters to P.O. Box 581, Cheyenne, WY 82003, or by phone at 307-631-2197.
For more information on the Ceballos campaign, click here.