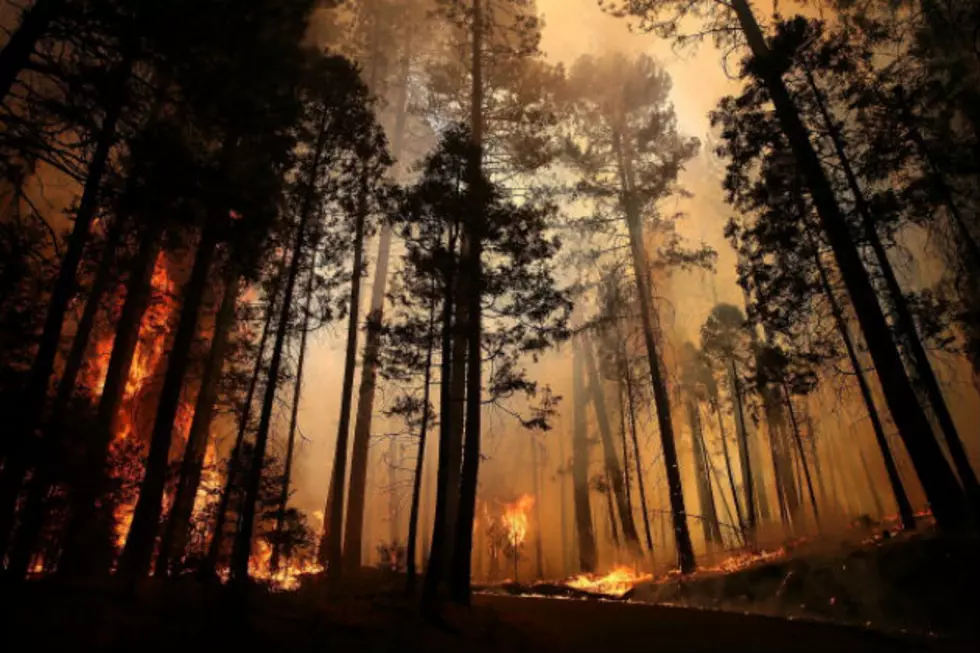 Mandatory Evacuations Issued Near Britania Fire West of Wheatland
Justin Sullivan, Getty Images
UPDATE (4:30 p.m. Wednesday):
As of 4:30 p.m., officials have closed the evacuation center at the Services for Seniors Annex in Wheatland. Platte County Emergency Management Coordinator Terry Stevenson told K2 Radio News that one person checked in at that center on Wednesday.
Any evacuees who may need to check in with fire officials past 4:30 p.m. can call Public Information Officer Pat Kondas at 509-280-2201.
==============================================================
Mandatory evacuations were issued Wednesday afternoon for the Palmer Canyon area as the Britania Fire continues to grow west of Wheatland.
The evacuation area is west of the Laramie River, north of Palmer Canyon Road, and extends into Albany County. It is the same area that had previously been under a voluntary evacuation.
The Red Cross has set up an evacuation center in Wheatland at the Services for Seniors Annex, located at 809 16th Street. Anyone evacuating the Palmer Canyon area was asked to call 307-322-3279 if they are unable to get to the senior center.
The evacuation order applies to both Albany and Platte County residents. Albany County residents who are evacuating the area should also go to the evacuation center in Wheatland.
Rural Electrification Administration service to the Palmer Canyon area has been cut off.
In Platte County, Emergency Management Coordinator Terry Stevenson said the evacuation affects about 10 residences. In Albany County, 44 residences are affected, according to Emergency Management Coordinator Aimee Binning.
A Code Red alert was issued by Platte County Emergency Management, according to a statement from Public Information Officer Pat Kondas.
The fire was last reported at 20,180 acres in size with 23 percent containment as of Wednesday morning.
Firefighters are currently contending with critical fire weather -- gusty winds, warm temperatures and low relative humidity in the fire area.
Several primary structures and a number of outbuildings have likely been claimed by the blaze, officials said, with more expected to be destroyed as the fire advances.