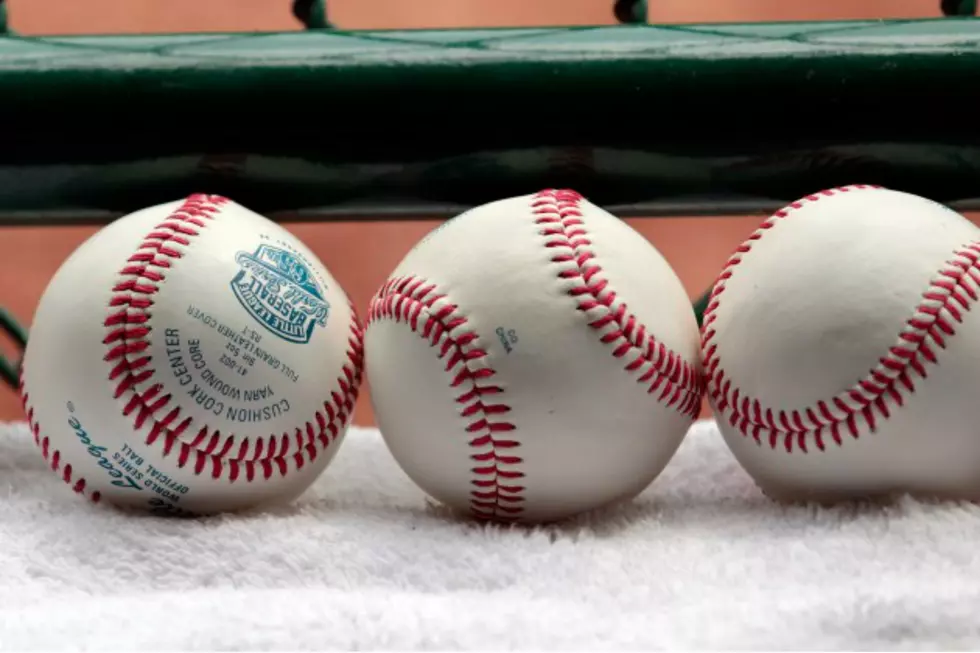 Laramie All-Stars Open District Tournament With Wins
Rob Carr, Getty Images
The District 2 Little League Tournament got off to a good start for the Laramie All-Stars with a pair of blowout victories Monday.
The Laramie Majors team defeated Torrington 11-1 in five innings, while the Laramie Minors squad blew out Rawlins 20-1 in three innings.
Both teams will play at 7 p.m. on Tuesday.
Laramie Majors All-Stars trailed 1-0 before a big rally. They scored twice in the third inning and took the lead for good, at 2-1. Laramie added four in the fourth and finished the game with five in the fifth.
Max Alexander was the winning pitcher. He allowed only one run on three hits. Alexander struck out nine and walked four. He also added two hits and an RBI at the plate. James Vasek had an RBI single in the third. The game ended with William Ahrens three-run triple in the fifth inning.
Laramie plays Casper at 7 o'clock on Tuesday night.
The Laramie Minors All-Stars exploded in the second inning of their win. They sent 24 hitters to the plate in that frame and scored 18 runs. Four of their hits were extra-base hits, which included a three-run home run by Jackson Bailey. Four players had three RBI's apiece. Brock Lehning had two hits, including a double. Laramie also took advantage of 20 walks issued by Rawlins pitching.
They advance to face Platte County at 7 p.m. on Tuesday.
Here are the Day 1 Scores and Day 2 schedule for the District Tournament:
Majors
Platte County 8 Rawlins 2
Gillette 12 Douglas 2
Laramie 11 Torrington 1
Tuesday schedule
Douglas vs. Rawlins, 12 p.m.
Gillette vs. Platte County, 3 p.m.
Casper vs. Laramie, 7 p.m.
Minors
Torrington 5 Douglas 1
Platte County 14 Gillette American 1
Laramie 20 Rawlins 1
Tuesday schedule
Gillette American vs. Rawlins, 12 p.m.
Gillette National vs. Torrington, 3 p.m.
Laramie vs. Platte County, 7 p.m.