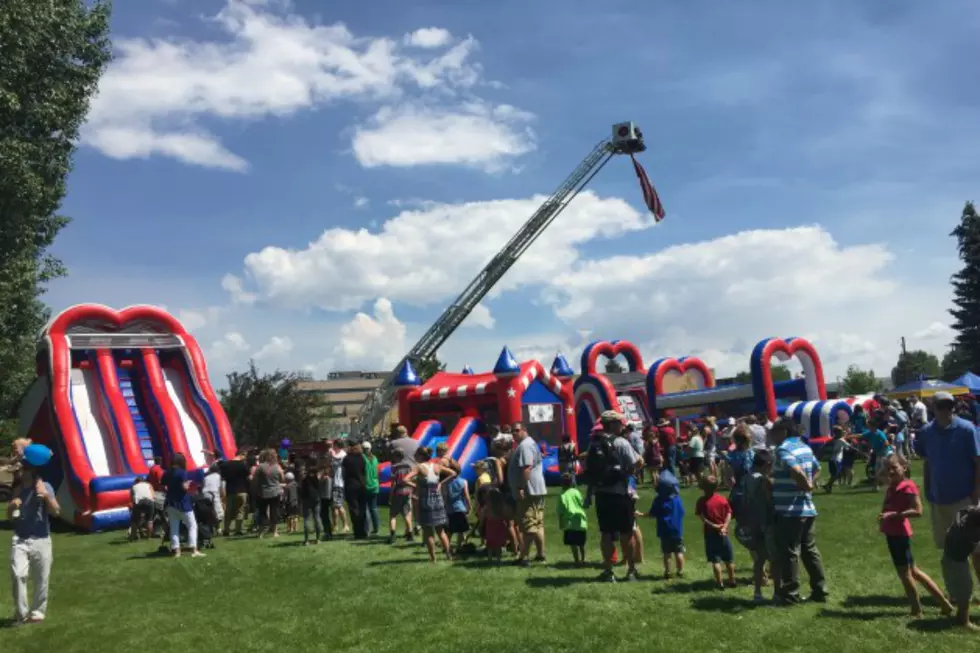 Freedom Has A Birthday Features Something For Everyone [VIDEO]
Caitlin Anderle, Townsquare Media
Laramie's annual Independence Day celebration is back for its 27th year. Freedom Has A Birthday returns tomorrow at Washington Park.
The day begins with the Children's Parade at 9:30 a.m. on Rainbow Avenue along the north-side of the park. There's no need to register, but if kids wish to participate, please show up by 9:15 a.m. in the Regal Fox Theater parking lot.
The event itself runs from 10 a.m. until 4 p.m. with over 100 informational and food booths throughout the park. In addition, there's activities for kids, a pie eating contest, horseshoe tournament, some low cost items, some new features and more. There's also free ice cream, watermelon and ice water available.
City of Laramie Recreation Manager Jodi Guerin visited with us last Friday about this year's celebration and filled in more of the details.
Registration for the pie eating contest is at 10 a.m., while registration for the horseshoe tourney is at 9 a.m.
The day starts with the VFW flag raising near the band shell at 9:45 a.m.