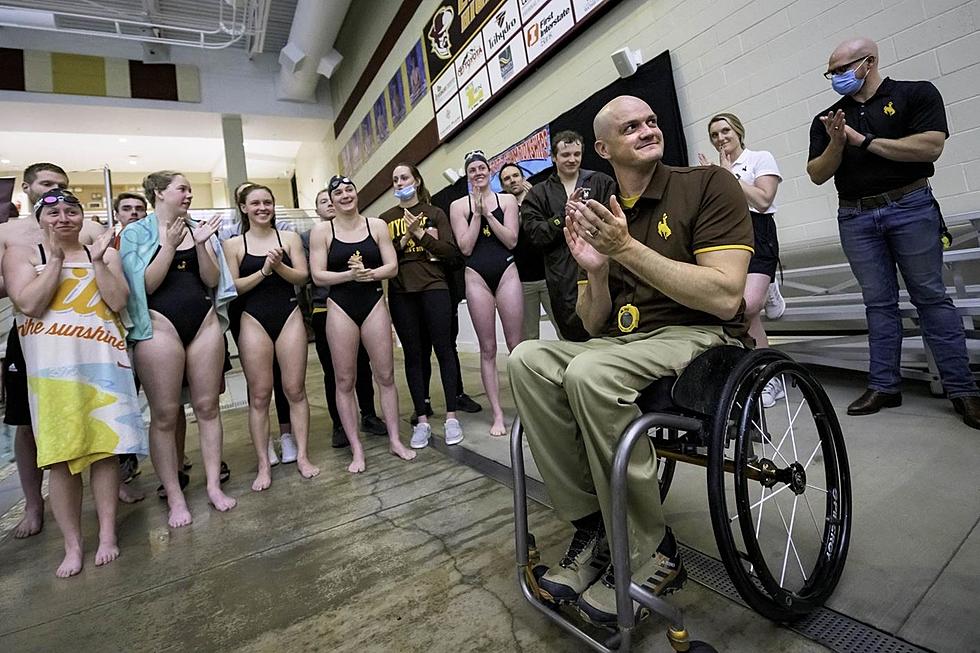 Cowgirls poised for solid showing at Mountain West Conference championships
University of Wyoming swimming & diving head coach Dave Denniston is quite pleased with where his women's team has placed itself ahead of the Mountain West Conference championships./ UW courtesy photo
* University of Wyoming Athletics media relations release
LARAMIE -- University of Wyoming swimming & diving head coach Dave Denniston is quite pleased with where his women's team has placed itself ahead of the Mountain West Conference championships.
The meet, which commences Wednesday in College Station, Texas, features an eclectic mix of veteran and young Cowgirls that will look to make a postseason splash.  
"I'm excited for them," Denniston said. "The whole year I've have been surprised by what our freshmen class has been able to do, and this is another one of those opportunities where I think we are going to be pleasantly surprised by a lot of really fast swims. And then our senior leadership has done a great job, and I'm looking forward to seeing what they can do." 
Wyoming returns seven of their eight All-MWC performers from a season ago. That collection helped the Cowgirls finish fourth at last year's championships – a meet won by UNLV.  
Senior Katelyn Blattner leads that distinguished group. She captured two league titles a season ago in the 200- and 500-yard freestyles, which occurred on the heels of a pair championships in the very same events in 2020.  
Seniors Lainee Jones, Erin Eccleston and Sani Carsrud and sophomores Kali Franckowiak and Sage Morton round out the swimmers returning a year after claiming All-MWC honors. Junior Melissa Mirafuentes also meets that classification and then some. 
The Guadalupe, Mexico, student-athlete has captured the MWC Diver of the Meet award in each of her first two seasons at the championships. That's a result of a pair of wins in platform and All-MWC designation in the 1- and 3-meter events.    
"There is a target on Melissa's back, and I think she has a little bit of a step-up-in-the-moment gear," diving head coach Ted Everett said. "She can step up to it, and I'm excited to see what she's going to do." 
Senior McKenna Houlihan and Gabriella Hagler join Mirafuentes in the diving well just a couple weeks after a strong performance at the Air Force Diving Event. Everett is looking forward to seeing how the trio rises to match the spotlight this week.  
"We are starting to round into shape," Everett said. "Our practices are getting sharper and sharper. It feels like we are doing things at the right time of year and are headed in the right direction at the right time of year." 
The MWC championships begin Wednesday at Paup Pavilion. Prelims and finals for the 1-meter event and finals for a pair of relays – the 200-yard medley relay and the 800-yard freestyle relay – will take place on Day 1.  
"It's going to be a fun, fast meet," Denniston said. "I know we are excited to get to College Station. It is truly a venue where you take a second and are in awe when you walk in there. Our women love that type of experience."
Ten Of The Oldest Saloons In Wyoming
Old West history is even better with a cold beer in your hand. Join us for a bar crawl as we pay a virtual visit to the ten longest-running saloons in the Cowboy State.
Ten of the Oldest Saloons In Wyoming