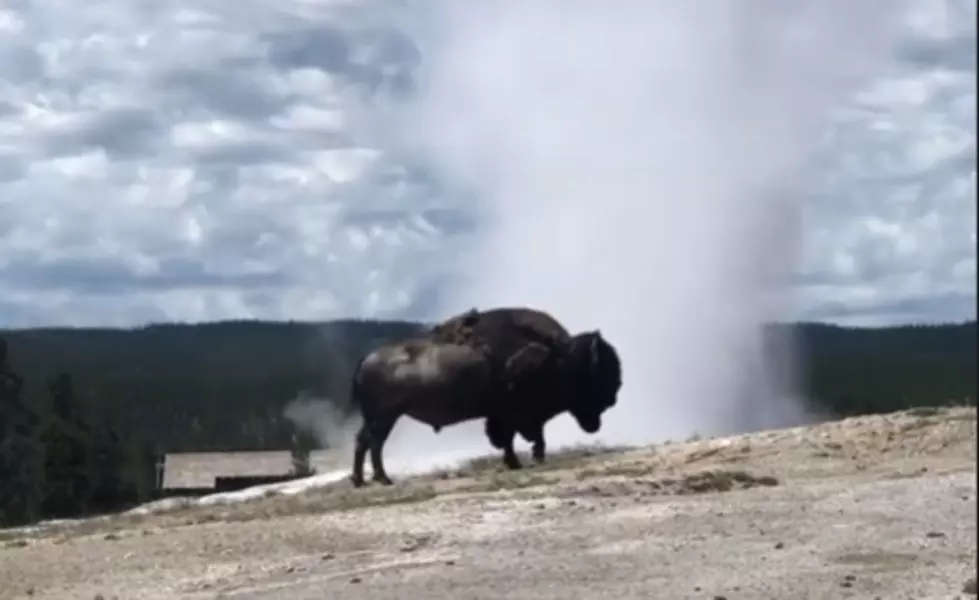 Yellowstone National Park 'Old Faithful' Erupts Behind Bison [WATCH]
Credit: ABC News
Our neighboring state got a rare photo op when Old Faithful erupted behind a bison... Luckily, we have the video footage so we can live vicariously.
The video blew up on social media, garnering a whooping 1.4 million views on ABC News' Facebook page.
Yellowstone National Park is nearly 3,500 square mile area that is located mostly in Wyoming and sits on a volcanic hot spot. There are parts of the park spread into Montana and Idaho.
Yellowstone is home to hundreds of animals, canyons, rivers, forests, hot springs and geysers. One of those geysers is the famous, Old Faithful.
Below you can watch the rare footage of a bison walking in front of the bursting Old Faithful geyser.
Enter your number to get our free mobile app
10 Animals You Can See at Rocky Mountain National Park