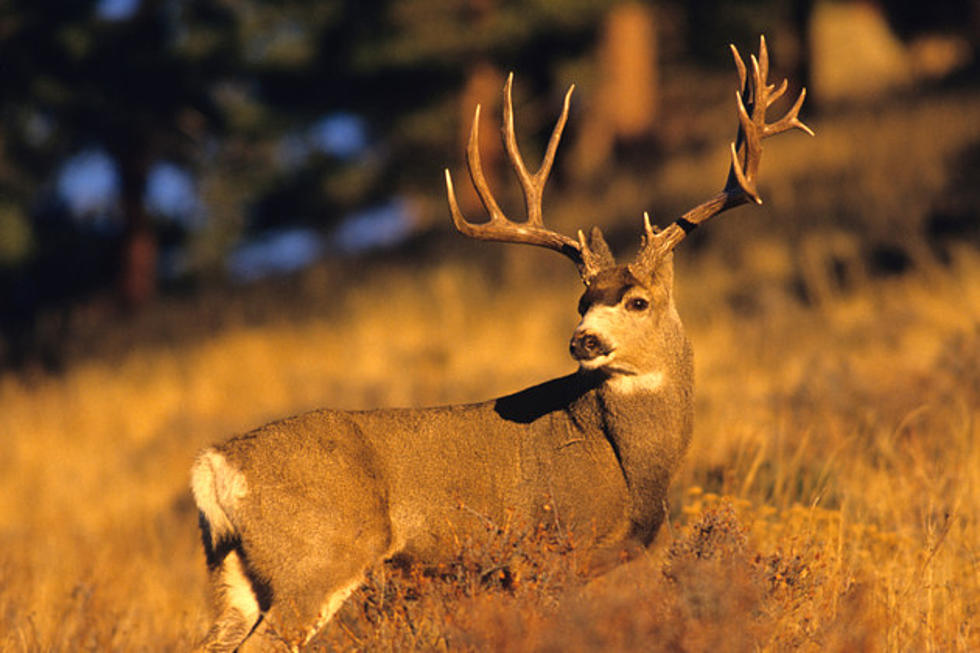 Wyoming Game and Fish Investigates Poaching Cases in Southeastern Wyoming
Tom Tietz/ThinkStock
Three poaching cases near Laramie and Cheyenne are under investigation, and the Wyoming Game and Fish Department hopes someone will come forward with a tip to help catch the people responsible.
Carcasses of a doe and fawn pronghorn were found Sunday along Forest Service Road 726 south of Interstate 80 in the Pole Mountain area, with no meat removed from either carcass. Investigators believe the animals were killed sometime after 9:30 a.m.
The department says four big game carcasses were found in a dumpster in alley in the 1500 block of Taft Avenue in Cheyenne. All four carcasses were completely skinned and the heads were missing, with only portions of the meat removed from each animal.
Investigators believe the carcasses were abandoned in the dumpster sometime between Saturday night and 9 a.m. Sunday.
And, likely on Thursday morning, a buck mule deer was killed along Iron Mountain Road southwest of Chugwater. Only the head was taken.
"If you have information you think may help us solve a wildlife crime please give us a call or send us a tip online," says Laramie Region Information Specialist Robin Kepple. "Your information could help us catch the poacher and you might even receive award."
"Our game wardens have vast districts to cover and we often rely on tips from people who may have seen suspicious activity or can identify a vehicle that may have been used in a poaching case," Kepple says.
Informants can choose to remain anonymous and may be eligible for a cash award for information leading to an arrest.