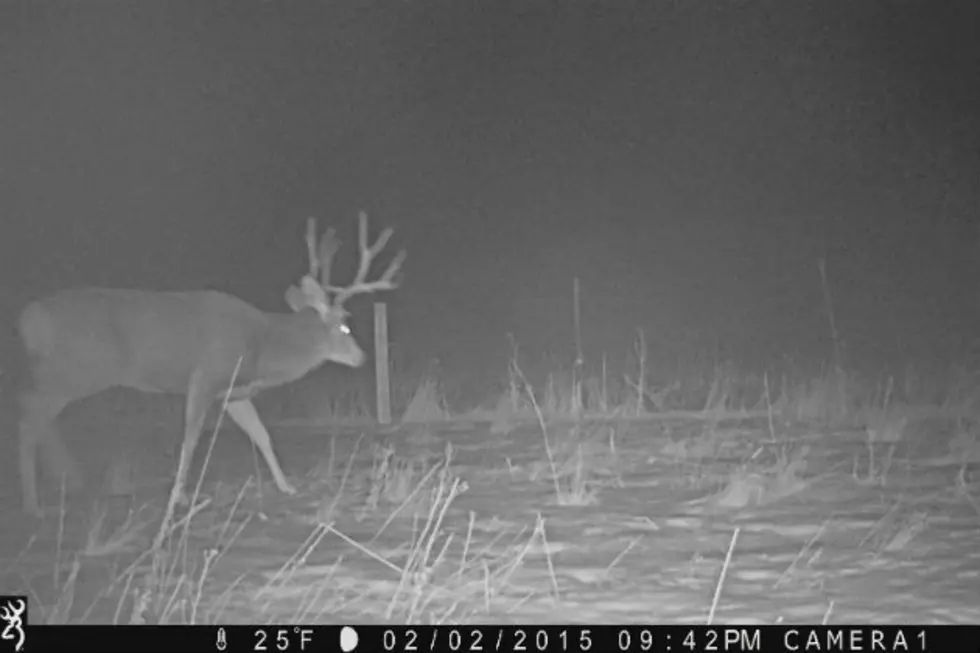 Wyoming Game and Fish Department Seeks Stolen Trail Camera
Courtesy of Wyoming Game and Fish Department
A Wyoming Game and Fish Department trail camera set up west of Laramie beneath a highway underpass along Interstate 80 has gone missing and department biologists hope someone will return the camera along with the valuable data it captured.
The department says in a press release that someone stole the camera between January and early March. The camera was reportedly fastened to a fence post with a cable lock.
The department says someone pulled the staples off the fence, dropped the wires and pulled the camera off the post – without fixing the fence.
Department spokeswoman Robin Kepple says the camera -- a Browning Recon Force valued at $125 -- was not visible from the interstate and was probably taken by someone who travels a certain county road that runs beneath I-80.
"Anyone going under the underpass could see it from the county road," says Kepple. "It's likely, but you just never know."
Kepple did not specify where the camera had been placed, saying the department hopes to place another camera in the same location.
"We use it to learn about the timing of migration and how mule deer use the underpasses," says Lee Knox, a Laramie wildlife biologist. "The data from this camera are very important to us."
The department says Knox's contact information is on a business card inside the camera, and Knox hopes someone will come forward to return it.
"We would like to retrieve the data from the camera. No questions asked," says Knox. "This information is important to our research."
Anyone with information on the missing camera can reach Knox at 777-4046 ext. 231.