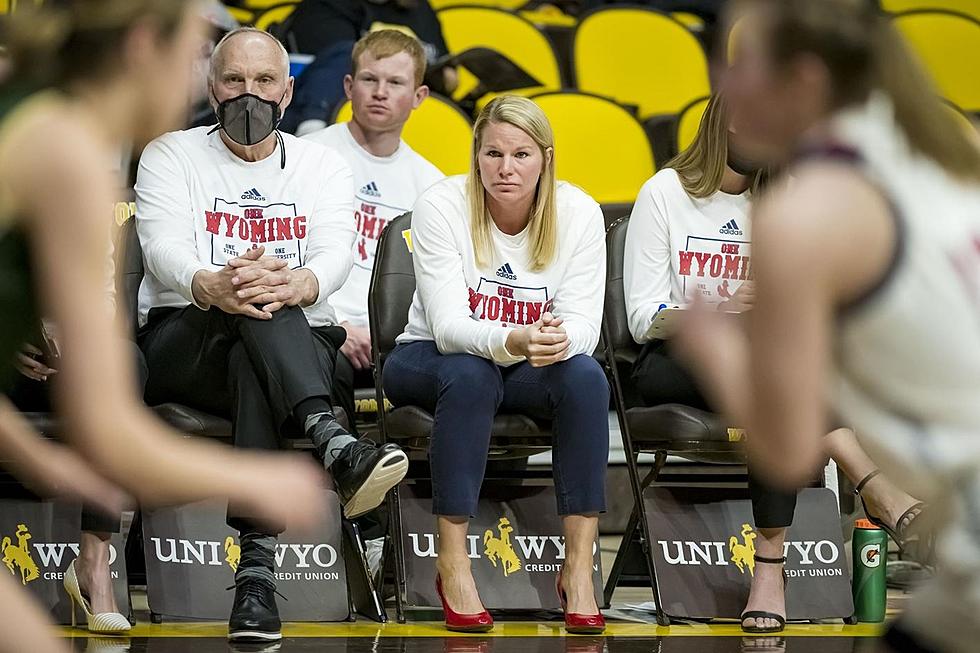 Wyoming, Ezell agree to contract through 2026
University of Wyoming Athletics Director Tom Burman announced Monday the finalization of new head women's basketball coach Heather Ezell's contract, running through July of 2025./ UW courtesy photo
* University of Wyoming Athletics media relations release
LARAMIE -- University of Wyoming Athletics Director Tom Burman announced Monday the finalization of new head women's basketball coach Heather Ezell's contract, running through July of 2026.
Terms of the five-year deal include annual guaranteed compensation (e.g., base salary, additional compensation, etc.) of up to over $260,000. Additional compensation is highly likely to be earned annually via incentives for academic and athletic performance goals.
Ezell was named the new head coach of Cowgirl basketball on March 25 after spending the previous seven seasons on the UW bench as an assistant, including the last three as associate head coach. In those seven seasons with the program, the Cowgirls made five postseason (one NCAA, four WNIT) appearances.
With Ezell on staff, the Cowgirls have had 18 All-Mountain West performers and 48 MW Scholar-Athletes.
Available for new season ticket holders (existing season ticket holders do not need to do a deposit) is a $50 deposit for 2022-23 season tickets. New season ticket holders can make a deposit to pick from the best available seats prior to going on sale to the general public.
In Gerald Mattinson's last season at the helm of the program, Wyoming finished with a record of 17-13 overall and 11-6 in Mountain West play. The Cowgirls were knocked out of the conference tournament in the opening round courtesy of Border War rival Colorado State. Still, the team went on a deep run in the WNIT, claiming overtime victories over Idaho State and Tulsa (triple overtime) inside the Arena-Auditorium.
The season came to an end on March 24 after dropping a heartbreaker -- once again in triple overtime -- against UCLA.
30 Wyoming Attractions To Visit
- 30 Wyoming Attractions To Visit