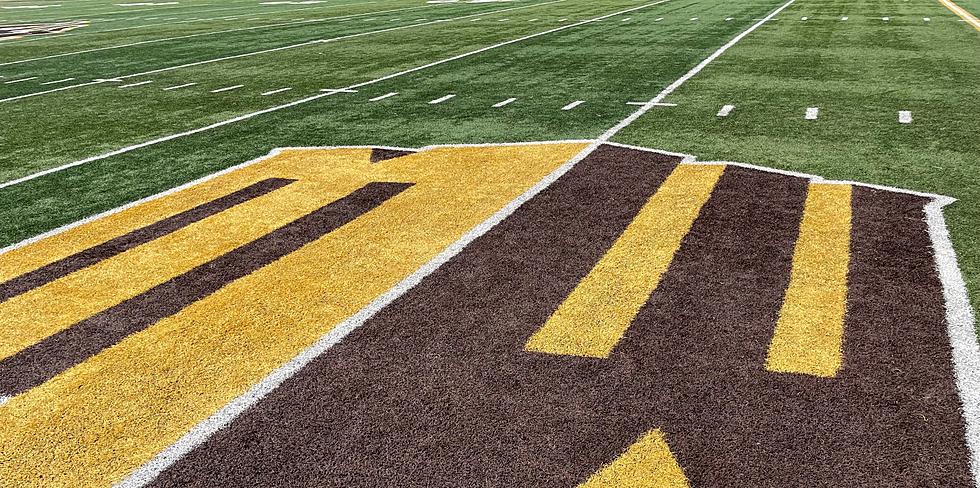 Week Zero: Around the Mountain West Conference
Mountain West Conference news and notes
* Mountain West Conference press release
COLORADO SPRINGS, Colo., -- Here is this week's Around the Mountain West as we kickoff the conference schedule Saturday with five conference teams in action:
The 24th season of Mountain West football begins on Saturday, Aug. 27, as five teams open the 2022 season in zero week.
Dating back to the 2019 season, the Mountain West has won 18 games against autonomous-5 opponents, including 15 against the Pac-12. This is the most wins in that time span amongst all non-autonomous-5 conferences.
In the past 18 years, the Mountain West has been the top non-autonomous-5 conference 10 times and second five times.
The Mountain West produced the first non-automatic-qualifying FBS team into a BCS bowl game (Utah - 2005 Fiesta Bowl) and into the College Football Playoff (Boise State - 2014 Fiesta Bowl).
Five Mountain West programs are receiving votes in the preseason AFCA Coaches Poll, including San Diego State (25), Fresno State (21), Air Force (12), Utah State (12) and Boise State (10). This is the largest number of MW teams receiving votes in a preseason poll since 2004, when seven MW programs earned votes in the coaches poll.
The Mountain West has had at least two teams nationally ranked in each of the last six seasons.
Air Force, which opens the season on Sept. 3 vs. Northern Iowa, will enter 2022 riding a four-game win streak, which is tied as the fifth-longest active streak nationally.
Utah State, the defending Mountain West champions, enter the season with a seven-game road win streak, tied for the third-longest active road win streak in FBS. The Aggies will put its road win streak on the line when it travels to nationally-ranked Alabama on Sept. 3. USU has not dropped a road game since Nov. 5, 2020 (at Nevada).
Fresno State senior QB Jake Haener, who was named 2022 MW Preseason Offensive Player of the Year, has thrown at least one touchdown pass in 19 consecutive games, beginning on Oct. 24, 2019. This is the fourth-longest stretch in Conference history. Carson Strong (Nevada) and Derek Carr (Fresno State) hold the league record with a touchdown pass in 26 straight games, while Andy Dalton (TCU) sits in third place (21).
Air Force senior running back Brad Roberts, who earned first-team All-MW preseason recognition in July, is the nation's active leader in rushing yards per game, averaging 106.6 yards per contest.
MORE UW FOOTBALL NEWS:
* Bielema knows who his starting QB will be ... but he's not telling
* Q&A with Wyoming defensive coordinator Jay Sawvel
* Wyoming's Keonte Glinton stepping into 'prime position' this fall
* Wyatt Wieland's confidence growing with each grab
Just The Facts: Size Doesn't Matter For Wyoming's War Memorial Stadium
Did you know it would take the populations of
Gillette
(32,857),
Laramie
(32,381),
Rock Springs
(23,319),
Sheridan
(17,844) and Wright (1,200) to create a sellout inside Michigan's famed 107,601-seat
Big House
, the largest college football stadium in the nation?
For those of you not familiar with the
Cowboy State
, those are Wyoming's third through sixth most inhabited cities, along with the small mining town in Campbell County.
- Just The Facts: Size Doesn't Matter For Wyoming's War Memorial Stadium