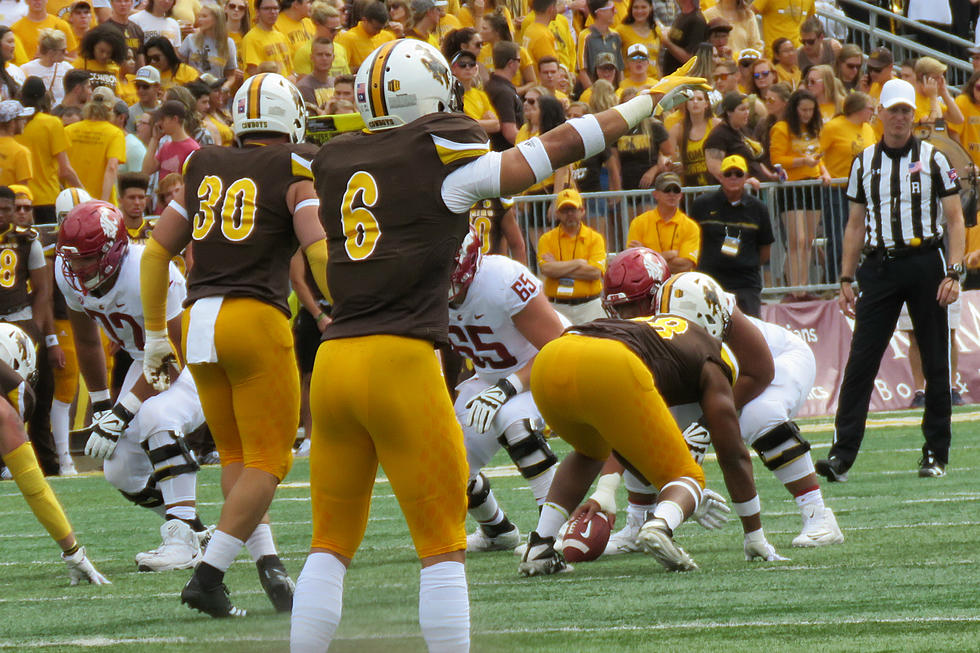 UW's Epps is a Finalist for the Burlsworth Trophy [UPDATED]
Caitlin Anderle, Townsquare Media
UPDATED, Nov 13 at 11:21 a.m.
Wyoming senior safety and team captain Marcus Epps has been chosen as one of the three finalists for the Burlsworth Trophy. The other two are University of California running back Patrick Laird, and Clemson University wide receiver Hunter Renfrow.
==================================================================
Wyoming senior safety Marcus Epps has been named a semifinalist for an award that honors walk-on players in college football.
Sunday Epps became one of the last 10 that are up for the Burlsworth Trophy, which is awarded to the most outstanding college player in America that began his career as a walk-on.
After coming to UW as a walk-on in 2014 and redshirting, Epps earned a starting spot in 2015 and has started 47 consecutive games. He was rewarded with a scholarship after his first season on the field.
When asked about being one of the semifinalists, Epps said it's a tremendous honor.
"I'm proud to be a walk-on. You know I know there's a lot of great players around the country who started as walk-ons. Having been able to prove that I can play football no matter what. Now to be recognized as one of the top guys in the country that started as a walk-on is just a great honor."
Epps is the lone player in Wyoming football history to be selected a team captain in three different seasons. He has 313 career tackles. He is 21 shy of the school's all-time top 10 list for career tackles. Epps is tied for No. 8 in career interceptions among active FBS players with nine picks. He's also ranked 20th in the nation in career solo tackles with 4.33 per game.
The three finalists will be announced Tuesday, Nov. 13. Those finalists will be honored and a winner will be announced at a luncheon in Springdale, AR Dec. 3 hosted by the Brandon Burlsworth Foundation and Springdale Rotary Club.