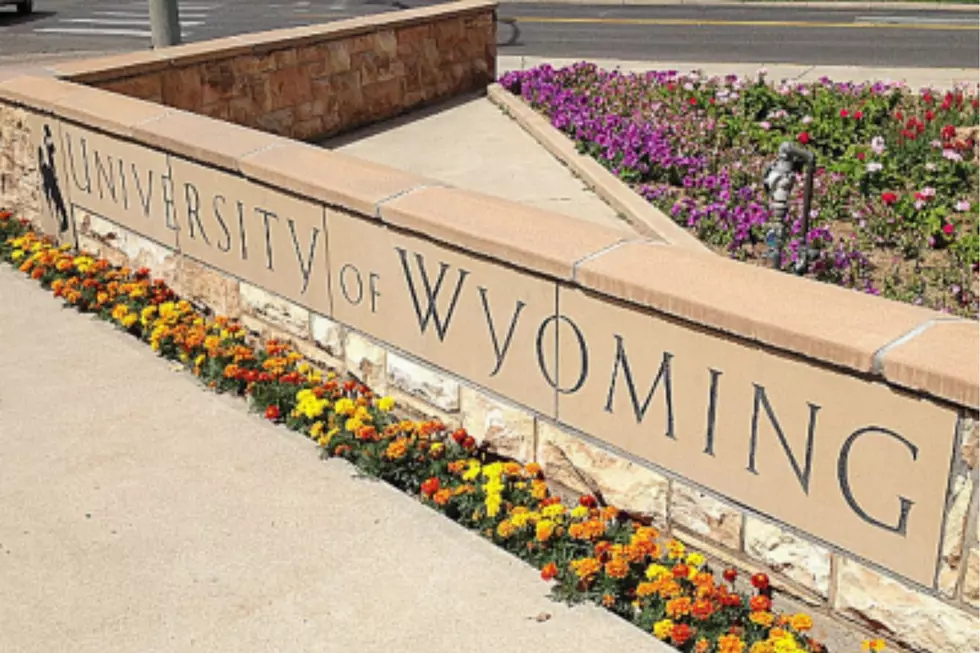 UW Mathematics Professor to Give Buchanan Lecture
Townsquare Media
Longtime University of Wyoming mathematics professor and administrator Myron Allen will give the 2021 Buchanan Lecture Friday, April 23.
Allen, now professor emeritus of mathematics, will be discussing "What the University of Wyoming Can Be" at 3 p.m.
Following COVID-19 protocols, seating is limited in the Marian H. Rochelle Gateway Center, but Allen's lecture is accessible via Wyocast.
The lecture was established to honor Tom Buchanan, who retired in June 2013 after serving as UW's 23rd president since 2005.
The lecture is delivered annually by one of UW's most accomplished retiring faculty members.
Allen's talk will focus on three of the many lessons about higher education he learned during his UW career. One of those talking points will be what the university can be for its state and suggests a path to excellence that will enable UW to fulfill this vision, he says.
LOOK: Answers to 30 common COVID-19 vaccine questions
While much is still unknown about the coronavirus and the future, what is known is that the currently available vaccines have gone through all three trial phases and are
safe and effective
. It will be necessary for as many Americans as possible to be vaccinated in order to finally return to some level of pre-pandemic normalcy, and hopefully these 30 answers provided here will help readers get vaccinated as soon they are able.