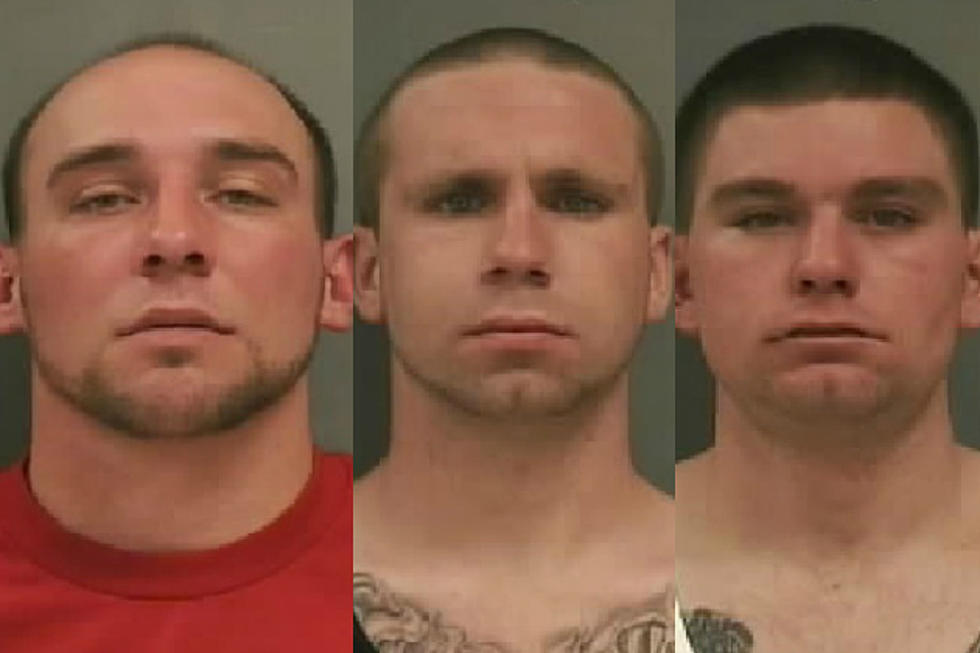 Three Men Arrested in Laramie Heroin Bust
Erik Wayne Derry, Drew Michael Harris and Drake Anthony Huff (Courtesy Albany County Sheriff)
Three men have been arrested in connection with a Laramie heroin bust.
26-year-old Drake Anthony Huff, 25-year-old Drew Michael Harris and 23-year-old Erik Wayne Derry were arrested last week in connection with a case from the Wyoming Division of Criminal Investigation.
According to court paperwork, the arrests came after DCI agents made arrangements with an informant to purchase Heroin from the men. During the course of the investigation the informant was able, under the watch of DCI agents, to purchase a small bag of substance that later tested presumptive postive to be heroin.
Huff is charged with one count of Delivery of a Controlled Substance, a felony, and one count of Possession of a Controlled Substance, a misdemeanor. Harris and Derry are both charged with one charge each of felony Conspiracy to Deliver a Controlled Substance. Derry is also charged with misdemeanor possession.