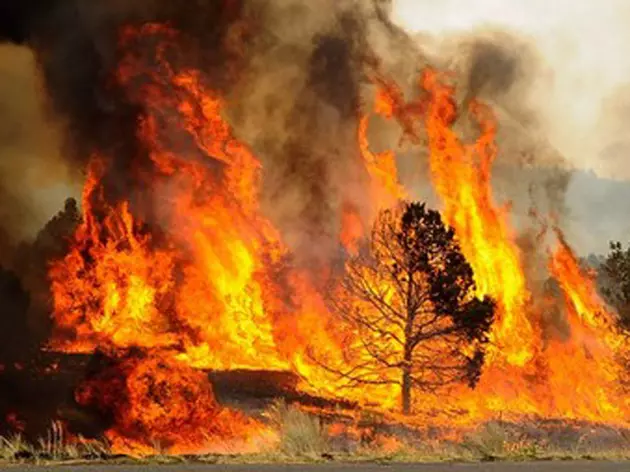 This U.S. Wildfire Season is Among the Worst: Here's Why
Kevork Djansezian, Getty Images
DENVER (AP) — Wildfires are scorching dried-out Western forests and grassland and putting 2017 on track to be among the worst fire seasons in a decade.
A snowy winter across much of the West raised hopes 2017 wouldn't be a fire-prone year.
But officials said Thursday that a hot, dry summer spoiled that.
The weather turned very hot very quickly, in the spring and snow melted much faster than expected.
Experts say fuel was provided for wildfires because the grass dried out and so did forests.
Summer lightning storms dumped less rain than usual and weather conditions kept humidity low.
That created a natural tinderbox in many states.
The U.S. Forest Service and the U.S. Department of Interior report spending more than $2.1 billion to fight the fires so far this year.