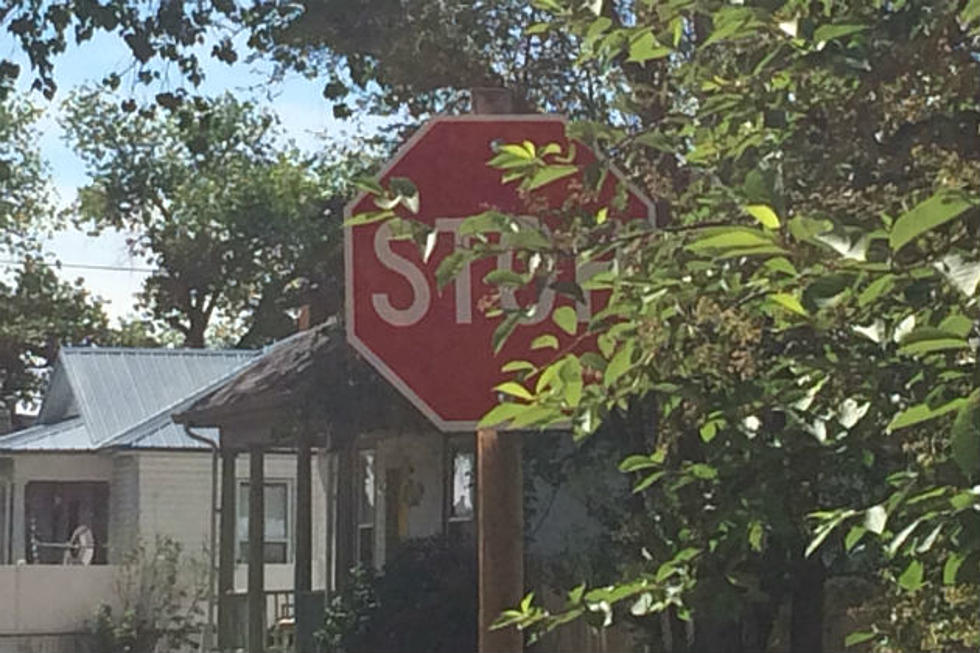 Stop Sign Visibility a Concern as Spring Rolls Along
Nick Learned, Townsquare Media
Flora is growing rapidly across the Gem City, and while all the green makes for a gorgeous few months in Laramie, it can make intersections more dangerous if not properly managed.
Stop sign visibility is a prominent concern. Where stop signs -- or any street signs -- are blocked by trees or other growth, Laramie's municipal code lays the responsibility of trimming that growth at the feet of the property owner.
It shall be the duty of all property owners within the city to keep the property owned by them, together with the adjacent parkway between the sidewalk and the traveled portion of any street or public highway, hereby referred to as the street right-of-way free and clear of any live, diseased or dead tree, shrub, overhanging bough, hedge, which, in its then condition, reasonably constitutes a hazard to traffic or danger to life, limb or property, and the presence of it upon such property or parkway is declared to be a public nuisance.

(Ord. 1419 § 8, 1998)
There's a reason stop signs are designed to be visible, but that design isn't worth much if a tree or a bush prevents motorists from seeing the signs.
The City of Laramie's Streets Division usually lets property owners know if their vegetation is impeding motorists' view of a street sign. Division Manager Shane Johnson says property owners are typically given a couple of weeks to take care of the problem on their own.
If the issue is not rectified within that time, city employees will come trim the troublesome flora. Johnson notes that property owners usually prefer to take care of it themselves.
Stop signs obscured by trees, bushes or any other vegetation within city limits can be reported to the Laramie Streets Division at 721-5277.