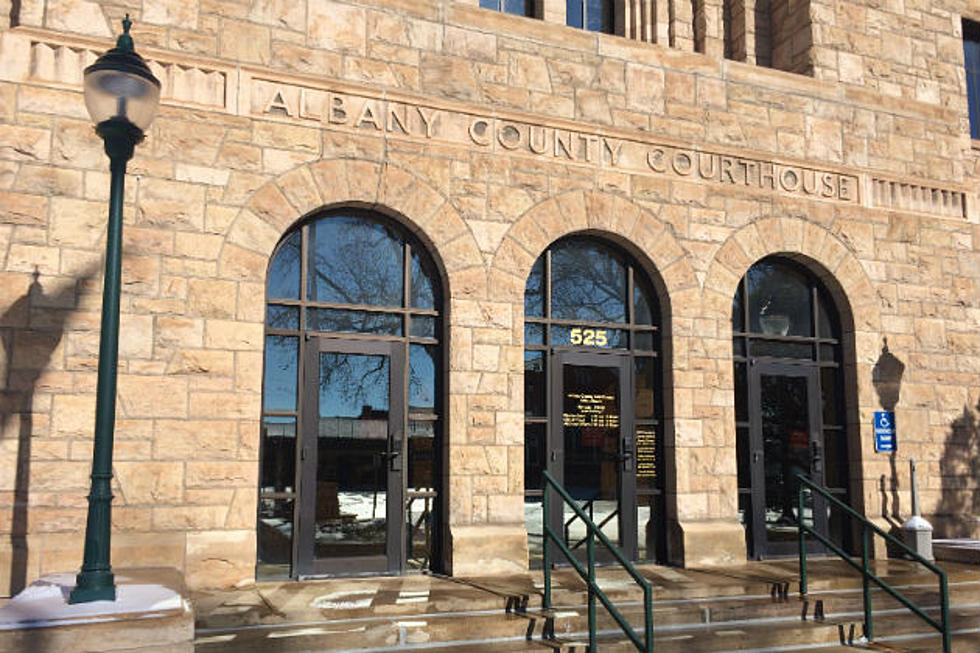 Schnitker Pleads Not Guilty
Nick Learned, Townsquare Media
John Michael Schnitker pleaded not guilty on all counts at his arraignment Tuesday morning in Albany County District Court.  He is being held on bond that totals $550,000.
At the arraignment, Robert Sanford declared that the prosecution will not seek the death penalty.  Trial is scheduled to begin March 28, 2016.
Schnitker faces a total of five charges in two separate criminal matters that are being prosecuted simultaneously.  He is charged with three felonies–murder in the first degree, murder in the second degree, and aggravated burglary–as well as misdemeanor battery in the Sept. 26 death of Clint J. Gartman.  Schnitker also faces a felony burglary charge stemming from an incident on Aug. 14.
The charge of murder in the second degree is a lesser included offense, which means that all elements of the crime are included in the charge of murder in the first degree. Essentially, first degree murder could not have been perpetrated without the offender also committing second degree murder.
District Court Judge Jeffrey Donnell told Schnitker on Tuesday he could face a maximum sentence of life in prison plus 25 years and fines totaling $70,750 if convicted on all charges.
Preliminary hearings on the felonies were waived by the defense.  Trial on the four charges related to Gartman's death is scheduled for March 28-April 1, and the burglary charge is set to be tried March 28-29.