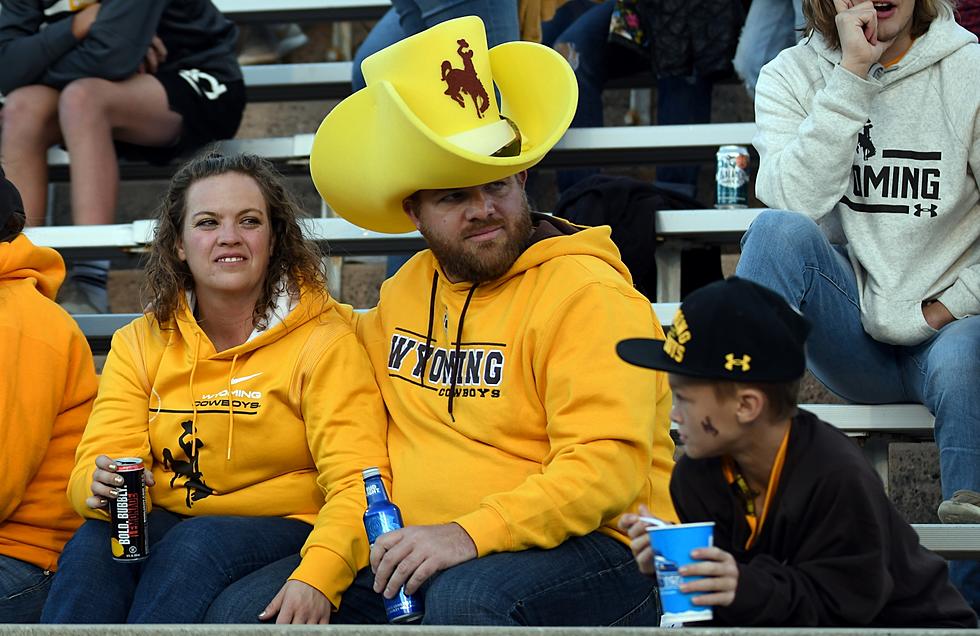 Rants & Raves: Air Force Edition
Wyoming fans from around the globe sounded off during Wyoming's 24-14 loss to the Falcons Saturday night at the Air Force Academy./ DJ Johnson photo
COLORADO SPRINGS, Colo., -- Penalties, turnovers and lack of offense, oh my.
Wyoming fans were not thrilled with much of what happened Saturday night during the Cowboys first setback of the season, a 24-14 loss to Air Force in Colorado Springs.
There were questionable calls -- by Wyoming's coaching staff and the officials -- and boy, were you on top of it.
Here are the rants and raves from a Saturday to forget:
FIRST HALF
Daniel Whelchel Facebook: Offense can't move the ball, defense can't stop this increasingly frustrating to watch AF offense. Seems bad.
Kristin McLean Facebook: Why do we never show up to play out of the gates. Always playing from behind! So damn frustrating to watch.
Jason Laird Facebook: Oh pokes..... I really cant afford the alchohol that I am about to drink.......
Erich Wyolaskan Schlup Facebook: I had to leave to run errands. As soon as I left, the game turned around for the better. From here on out, I'll be watching the highlight reels only. It's not a sacrifice I like, but one I'm willing to take, for the greater good and the W. For The Brand!
Richard Oien Facebook: Okay. Time to get my stomach pumped. See if I can get rid of these antidepressants and edibles.
SECOND HALF
Brieanna Franze Facebook: Okay… March it down there and score dang it! Quit jacking around guys! My heart can't take this
Jason McMackin Facebook: 40 yrs watching this program im just about done with it
Christopher Paul Wagner Facebook: This game made me ill
Christopher Gray Facebook: Had two weeks to prepare didn't get it done. Could control the line of scrimmage and control the blitz and fullback. Better take a hard look in the mirror on this one
John Poelma Facebook: That game was only two big plays away from being a shutout. The pokes were out coaches and that's a hard thing to say considering the other coach was Calhoun.
Mark Hoeft Facebook: 170 yards of offense the final 5 minutes of the first half. Less than 90 yards the other 55 minutes. No consistency, costly penalties, lack of discipline. And this is coming off our only bye week. There is work to be done. The players and coaches both have to be better.
Ed Novotny Facebook: Man, those last two offensive plays were Horrific! I still don't understand them not attempting the field goal?
Kyle Wright Facebook: Rough game. Good plays were amazing, bad plays were horrendous. No middle ground. We need consistency.
Tyrell Denniston Facebook: Time to let Bohl go this is inexcusable. Play calling and clock management are just plain bad. Air Force was down 5 starters tonight on their 5th starting o-line combo. Just bad all over
Wyoming Cowboys football players in the NFL: Then and now