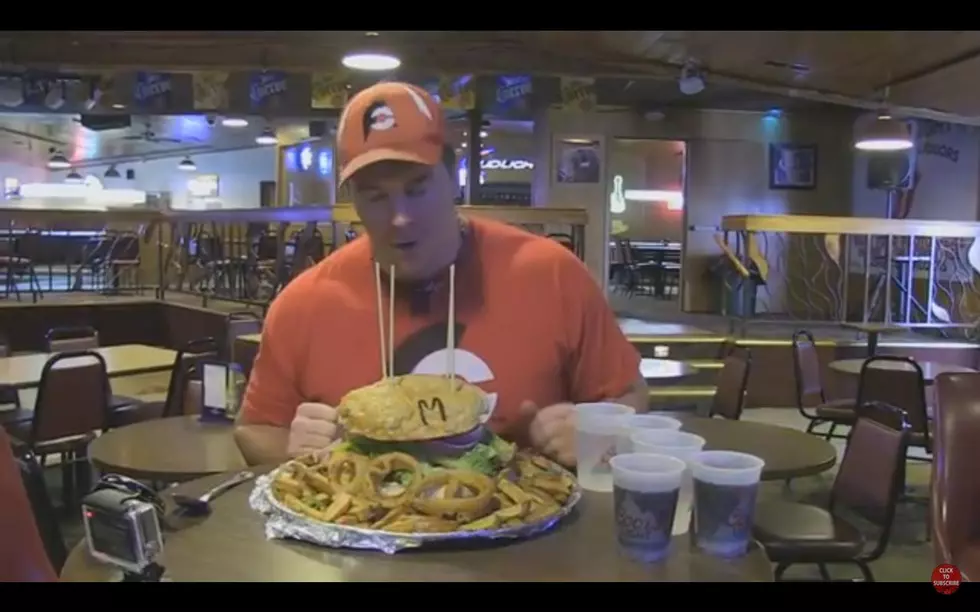 Professional Eater Attempts Giant Burger Challenge In Casper [Video]
YouTube
This might be the most intense burger eating challenge we've seen in Wyoming.
Professional eater Randy Santel stopped by Casper's Mouthful restaurant inside of the Moonlight Liquors & Lounge building on East 12th street.
Mouthful is known for their creative and hearty burgers, but there's one that nearly never gets ordered... the Mouthful Burger.
It's a two lb burger patty on top of a massive bun, it's topped with cheese, bacon, lettuce, tomatoes, onion rings, and a heaping portion of french fries.  If you can finish the entire meal, by yourself, in less than 40 minutes you get the burger free and a t-shirt.
According to Santel, only one person has won the burger challenge and he thinks just thirteen have tried it.
Before the Casper challenge, Santel had won eating challenges in 43 states and 466 total!