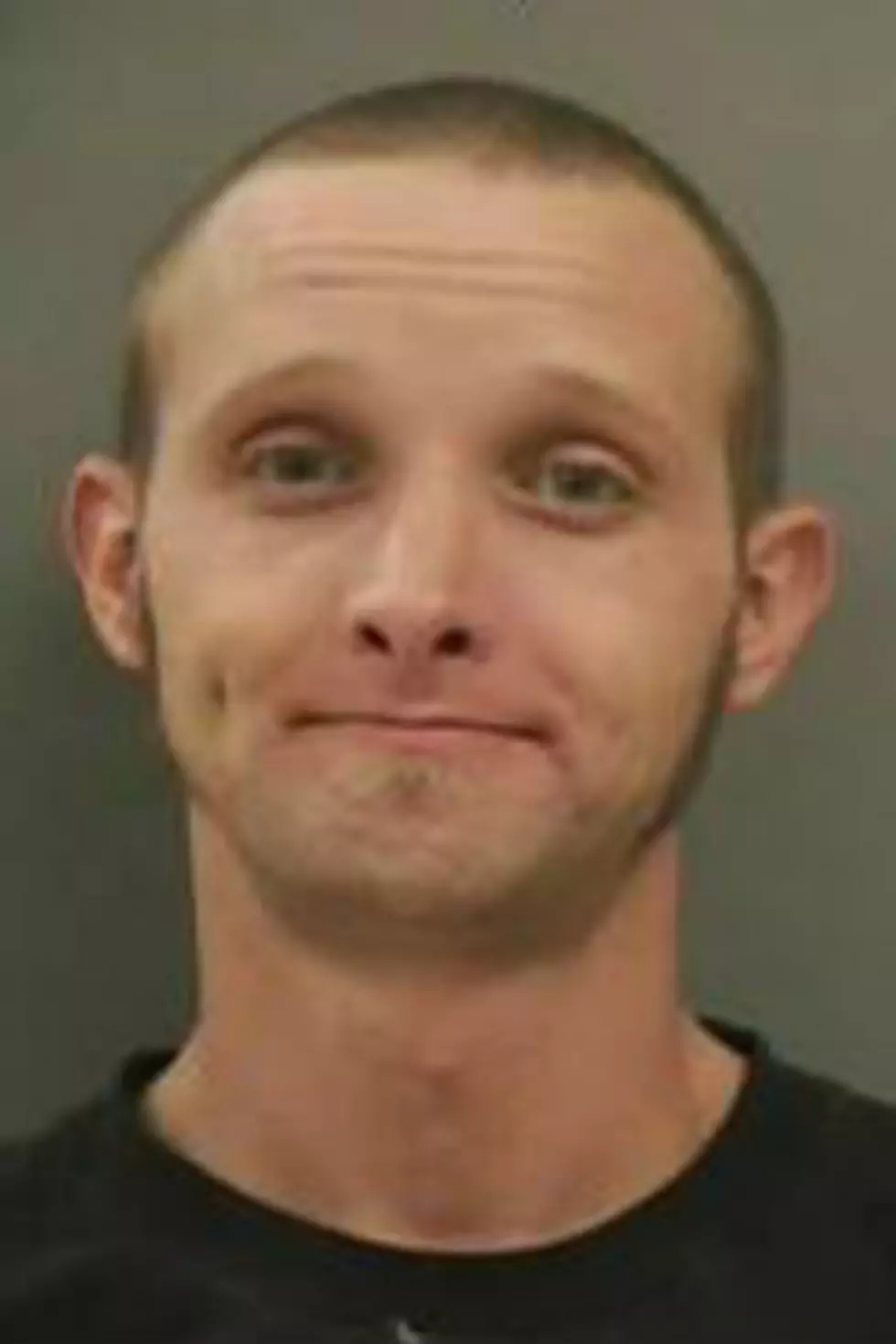 Man Sentenced to Prison for Burglaries
Courtesy: Albany County Detention Center
A man who admitted in March to breaking into and stealing from storage units and a fireworks stand was sentenced to a prison term Monday in Albany County District Court.
Judge Jeffrey Donnell sentenced 31-year-old Jon Barton to two three- to five-year consecutive prison terms. Donnell suspended the second sentence, meaning Barton will serve the first sentence and be placed on three years of supervised probation upon his release. Should Barton violate his probation, he would be sent back to prison to serve the suspended sentence.
Donnell recommended Barton be placed in the penitentiary's intensive treatment unit. Donnell also ordered Barton to pay over $4,000 in restitution and write an apology letter to each victim within 10 days.
Donnell ordered Barton to repay only $797.54 of the $14,000 requested by the owners of the fireworks stand on US 287. Donnell said statute would not allow him to order Barton to repay the full $14,000 requested – largely attributed to a loss of business, though without documentation as noted by Barton's attorney – but the victims were free to pursue that amount in a civil matter.
Barton admitted to stealing from the fireworks building roughly 12 miles south of Laramie on US 287 between Oct. 1 and Oct. 11. He also drilled the locks on several storage units at B&H Self Storage at 1675 N. 3rd St. between Oct. 1 and Nov. 31 in order to steal tools and other equipment.
In his statement to the court Monday, Barton apologized to the victims and said he was glad to be held accountable.
"The hurts that I've caused this community are more than just property, it's the trust," said Barton. "I can't regain the trust, but I'm thankful to be here today."
Barton's attorney, Linda Devine, noted that Barton had committed the burglaries in order to fund his addictions to heroin and methamphetamine. She asked that the prison terms run consecutively per the plea agreement, saying Barton had been cooperative and was not trying to hide anything from the court.
Prosecutor Kurt Britzius also recommended the court impose the sentence agreed upon in the plea agreement, saying Barton's crimes a very real effect on the victims.
"It had a great impact on their lives and on their families," said Britzius. "He does need to serve some time."
Donnell briefly discussed Barton's short but drug-related criminal history. He said he was not convinced about the possibility of concurrent sentences. In the end, he chose to suspend the second prison term but have it run consecutively in the hopes of inspiring Barton to do his time and move on.
"You have an opportunity to get it right, and a pretty serious amount of time if you don't," said Donnell.
"As I said, clean it up of you're going to be gone for a long time," said Donnell. "It's up to you now."