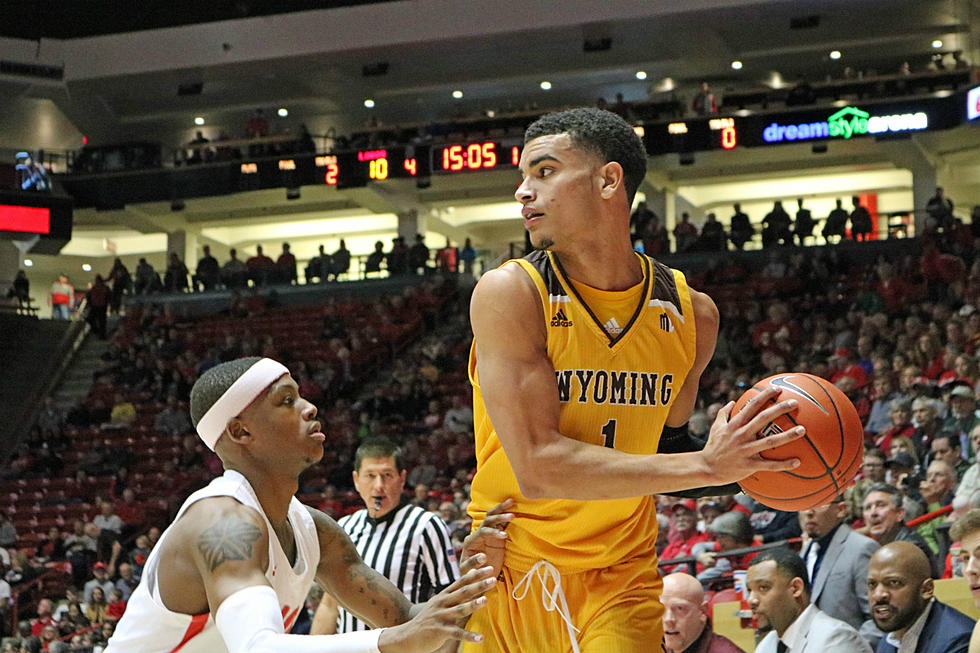 Lobos Run Away From Cowboys in Albuquerque
Courtesy: Univ. of Wyoming Athletics
The struggles continued Saturday for the Wyoming Cowboys, who remain winless in conference play after an 83-53 loss at New Mexico.
The Lobos scored 29 fast break points. They shot 48 percent from the field and had a 43-26 edge in rebounding. Six New Mexico players scored in double figures led by Carlton Bragg with 16 points.
Justin James led Wyoming with 12 points, five rebounds, and three assists, but James left the game late in the second half with an injury. The extent of the injury is unknown at this time, but just the latest hit to a squad that's been decimated by injuries.
New Mexico (9-9, 3-3) jumped out to a 14-4 lead in the opening minutes and never look back. The Pokes got within seven and eight on two different occasions, but the Lobos went on a 14-0 run and built a 38-16 lead. It was 42-25 New Mexico at halftime.
The second half was more of the same. A four-minute scoreless stretch by UW allowed the Lobos to build their lead to 68-44 with five minutes left. James exited after injuring his right leg with just over four minutes left in the game. New Mexico kept pouring it on and won by 30 points.
Wyoming (4-14, 0-5) shot 35 percent for the game. A.J. Banks added 10 points in defeat. UW did score 17 points off 19 Lobos' turnovers.
The Cowboys return to action Wednesday against another winless team in the Mountain West, San Jose State. The game starts at 7 p.m.