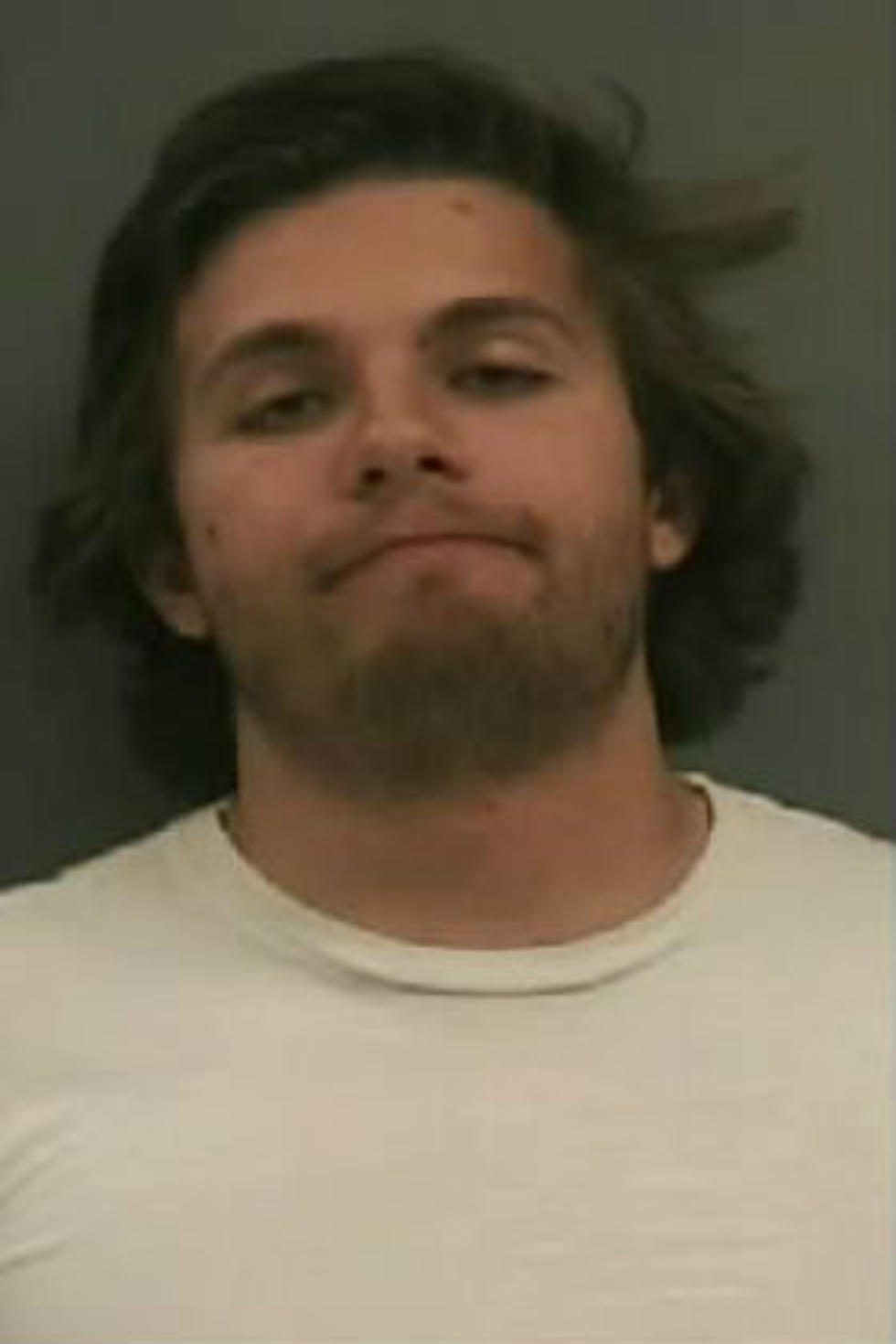 Laramie Man Charged With Stealing From Ridley's
Albany County Detention Center
A man who thought he would "save people some money" by giving unauthorized discounts while he worked the liquor store register at Ridley's Market in Laramie was arrested over the weekend and now faces two felony charges.
Brandon Wayne Muller, 23, is charged with theft and wrongful taking or disposing of property. He could face up to 20 years in prison and $20,000 in fines if convicted on both counts.
Muller was arrested after a Laramie police officer went to Ridley's on Saturday to investigate the store manager's report of ongoing theft that had taken place over the past six months.
Manager Casey Jackson alleged that Muller -- without authorization -- used the coupon system within the register computer to give discounts to customers, according to court documents.
Jackson reportedly told the officer that a review of receipts from Feb. 19 through Aug. 5 showed Muller gave customers a total of $3,346.82 in unauthorized discounts. Jackson also said the days Muller worked, as indicated by his time card, correlated with the dates the store lost money due to unapproved discounts.
According to the police affidavit, Jackson planned to confront Muller with the findings on his shift, but Muller learned from other employees that management had arranged to have his shift covered and approached Jackson and the store's assistant manager to discuss the matter.
Muller allegedly admitted to using the in-store coupon function in the register without permission to give customers discounts on liquor purchases.
In a police interview, Muller allegedly said he used the register coupon system to "save people some money" without permission from management. Muller reportedly thought he'd given roughly $1,000 in discounts rather than $3,000, but allegedly said he had no idea how much money Ridley's had lost as a result.
Muller reportedly felt that some of the receipts in question may have included deals on wine offered by the store.
The affidavit goes on to say Muller knew he should not have been giving discounts without permission, but was "just trying to help people out and save them a little bit of money," without regard for the cost to Ridley's.
Muller asked to write a confession letter saying, "I worked at Ridley's and was involved with the stealing money away from the store which wasn't right," according to court documents.
Muller appeared in Albany County Circuit Court Monday morning, where Judge Robert Castor appointed a public defender to represent Muller, set bond at $10,000 signature and scheduled a preliminary hearing for 11:15 a.m. August 16. Castor also ordered Muller not to trespass at Ridley's.
Jackson declined to comment Monday afternoon.