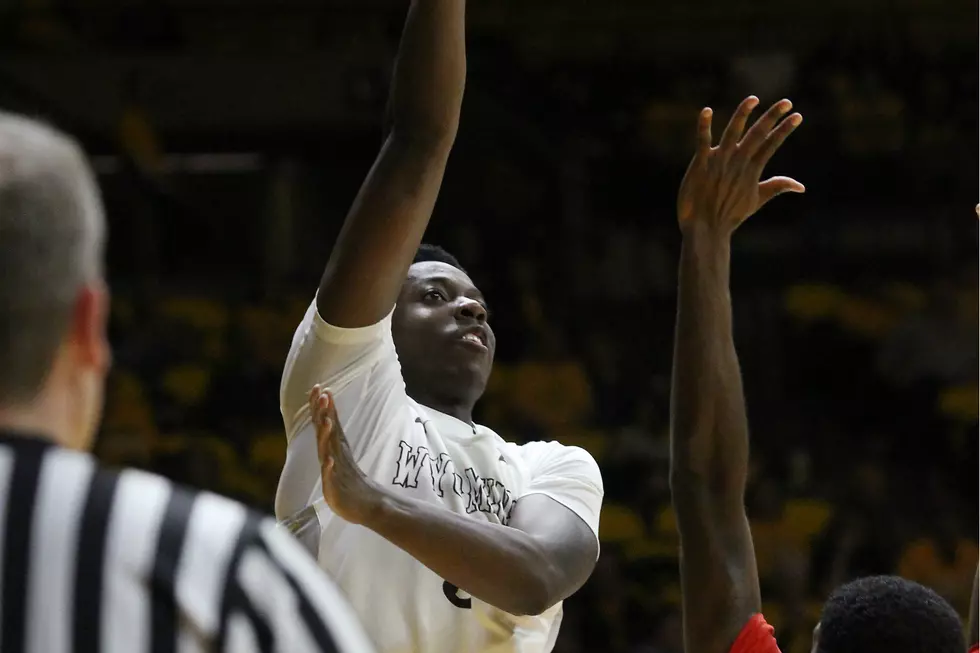 Key Plays Down the Stretch Help Wyoming to Road Win
Seneca Riggins, Townsquare Media
The Wyoming Cowboys finished the game on a 14-5 run and won at Oregon State 75-66 Monday night in Corvallis, OR.
Wyoming (2-0) led 61-60 with six minutes left.  The Cowboys scored the next 11 points over a 3:16 span. Alan Herndon started the spurt with a 3-pointer and followed that with a dunk on the next possession. After two free throws by Hayden Dalton, Justin James followed with a pair of lay-ups on consecutive possessions. That made it 72-60 with 2:45 left.
Two free throws by James and one by Cody Kelley preserved the victory.
Head coach Allen Edwards said in a release from the university,
"I thought we showed some growth tonight. I thought it was a back-and-forth game, we really fought back and took the lead in the second half. Within that whole process I thought we stayed the course and stayed within the game plan. When we extended the lead, we needed to eat some time and move the basketball and we did a nice job of that."
Dalton led the Pokes with 22 points and nine rebounds. James added 19 points, while Herndon had 16 points, six rebounds and a career-best six blocked shots. The Cowboys shot 51 percent from the field and went 14-19 at the foul line.
Oregon State (1-1) was led by Tres Tinkle with 20 points and 14 rebounds. The Beavers shot 41 percent from the floor.
Wyoming jumped out 10-5 early and didn't give up the lead until midway through the first half. After they regained the lead, the Cowboys stretched it to nine on a Herndon 3-pointer with 5:26 left in the half. Oregon State closed within four, at 40-36, by halftime.
The Beavers used a 10-0 run that bridged the end of the first half and start of the second for a 43-40 lead. The Oregon State advantage got to six points, at 53-47, but UW never went away. Herndon's three with 7:33 left gave the Pokes a lead they never relinquished.
Wyoming returns to action on Monday, Nov. 20 at the Cayman Islands Classic against South Dakota State. The game is scheduled to start at 12:30 p.m., Mountain Time.