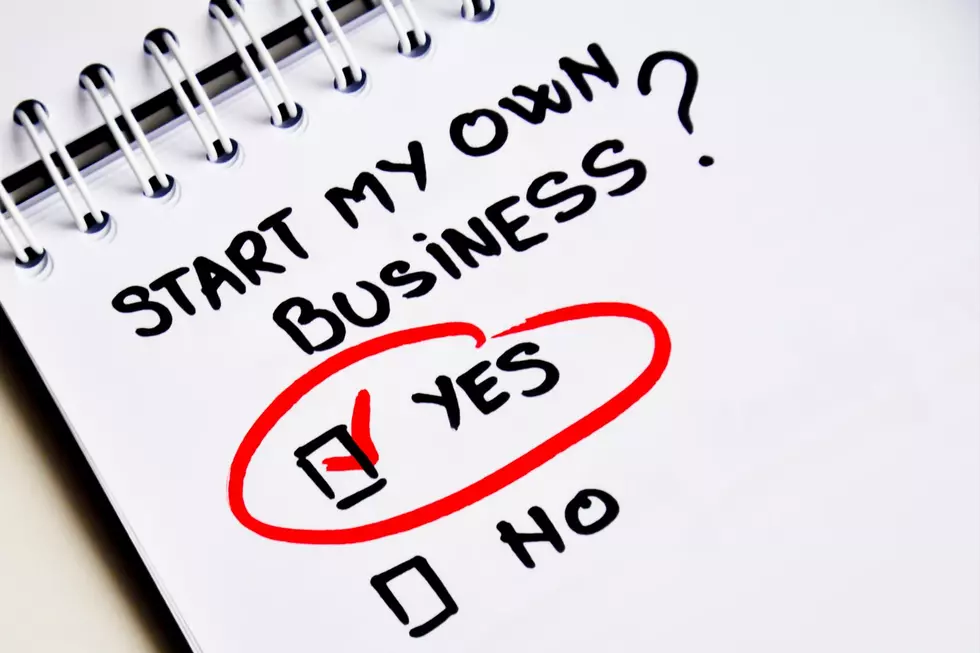 Wyoming District Office Shares Tips On Kick Starting Your Business
Canva PRO
After the article on Wyoming ranked 6th worst state to start a business, we believe that this op-ed would be a great one to follow, just so we don't crush anyone's dream to start a small business. We absolutely adore local businesses and would try our best to support them in any way we can. So, maybe these six steps would help any aspiring business owners out there to finally kick-start their business.
This op-ed is written by Aikta Marcoulier, SBA's regional administrator, and Amy Lea, SBA's Wyoming District Office Director.
Making predictions is never easy, especially for small business owners and their managers. Unlike their larger counterparts, small firms do not always have the resources necessary to monitor and adapt to new consumer trends and/or changes in the economy. Even entrepreneurs who've experienced numerous business cycles face new circumstances that confound their instincts and knowledge. As we enter the new year, it is important to assess the economic landscape to determine the best course of action to grow and expand your business in the coming months.
While there's no crystal ball that can accurately predict the future, small business owners can take steps to help their company endure the worst of times and take advantage of the best of times. As the economy continues to move beyond the pandemic, now is the moment to perform a top to bottom assessment to determine if your business is ready for the challenges and opportunities that lie ahead.
Step one: Strengthen the relationship with your lender. Knowing your lender not only builds trust but also lets them better understand you and your business. Discuss your company's overall financial health and take advantage of their expertise related to issues specific to your business and industry. Have them review your year-end financial statements and offer an honest evaluation of ways to stabilize your cash flow position in 2023.
Step two: Strengthen relationships with creditors. It may be time to renegotiate terms or change payment amounts on overdue bills.  Past due accounts payable and inconsistent payment practices won't help your long-term credit position. What's more, your creditors could be experiencing financial difficulties as well. Any flexibility will hinge on whether they perceive you as a reliable partner, or a risk they want to eliminate.
Step three: Keep a close watch on your account receivables. Review who owes your company money and make sure they're meeting all terms. Be firm when dealing with problem accounts, but also remain willing to negotiate when appropriate. With a little encouragement, a struggling customer could become a long-term source of income.  Remember, the longer an accounts receivable age the harder it becomes to collect on that debt.
Step four: Conduct a cyber hygiene check-up. Review and renew your cybersecurity policies, even if you are a one-person business. It is critical to perform updates to passwords, software, and hardware to make sure they meet current compliance standards.
Step five: Ensure you are up to speed on your human resource policies and practices. HR encompasses several areas including employment status, benefits, wages, contractor versus employee, and more. Failing to abide by the latest state and federal laws can result in fines, penalties, possible legal actions, and a negative stain on your company's reputation.
Step six: Increase your marketing efforts. Many business owners mistakenly see marketing as a luxury when money is tight. This is the time when increased marketing may be needed. Promoting your business not only reassures current customers that you're still there to serve them but can also help reach new consumers who can grow your business today and into the future.
It is the start of a new year and initiating a business health checkup just makes good sense. The U.S. Small Business Administration has a variety of resource partners to assist you with this checkup including the Wyoming SBDC Network, Wyoming Women's Business Center, Wyoming Community Navigator Program, Wyoming Procurement Technical Assistance Center, and more.  
For more information on the SBA's programs and services visit www.sba.gov. 
About the op-ed authors
Aikta Marcoulier is the SBA's region administrator in Denver.  She oversees the agency's programs and services in Colorado, Montana, Utah, North Dakota, South Dakota, and Wyoming.
Amy Lea is the SBA's Wyoming District Director.
Best Spots In Laramie To Wind Down After A Day Of Ski
After a whole day of being in the mountains, here are some best places in town for you to wind down.