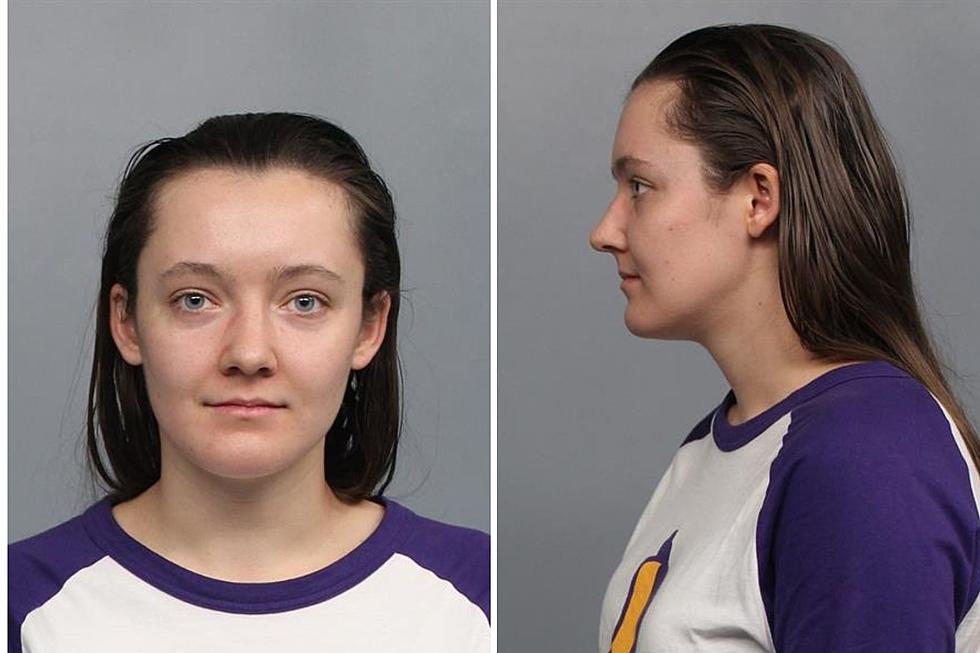 Casper Woman, Accused of Arson to Women's Clinic, Makes Court Appearance Today
Lorna Roxanne Green. Courtesy Natrona County Sheriff's Office.
The Casper woman accused of setting fire to the Wellspring Health Access Clinic last year is scheduled to appear in federal court on today, Friday, according to court records.
Lorna Roxanne Green, 22, will make her initial appearance and arraignment before U.S. Magistrate Judge Kelly Rankin in U.S. District Court in Cheyenne.
She is charged with one count of arson of a facility engaged in interstate commerce, which is punishable by between five years and 20 years imprisonment.
Green was arrested on March 21, according to the affidavit accompanying the criminal complaint.
Green made an initial appearance after her arrest, and was later released on an unsecured bond of $10,000.
On May 17, the federal grand jury handed up the indictment with the single count of arson.
Friday's hearing will be the initial appearance and arraignment based on the indictment.
The docket entry in her case about Friday's initial appearance and arraignment is not available to the public.
The fire was set at the Wellspring Health Access Clinic, 918 E. Second St., early May 25, 2022, a month before it was set to open. The clinic would provide services including OB/GYN, gender affirming care, and abortion procedures.
Despite numerous tips to law enforcement, the investigation stalled until March 3 when the Casper Police Department re-released a previous press release seeking tips about the crime, adding an anonymous donor contributed $10,000 to the existing $5,000 reward.
Police received 12 leads, four of which identified Green as the suspect.
An agent with the U.S. Bureau of Alcohol, Tobacco, Firearms and Explosives wrote in an affidavit that "[Lorna] Green stated she did not like abortion and was having nightmares which she attributed to her anxiety about the abortion clinic, so she decided to burn the building."
The clinic issued this statement after Green's arrest. "This arson, one of at least five arson attacks against abortion providers in the past 18 months, caused $290,000 worth of damage and created a ripple of apprehension and fear across the Casper community."
Green is represented by Casper attorney Ryan Semerad.
Wyoming Assistant U.S. Attorney Stephanie Sprecher is the prosecutor.
2022: This Year in Photos