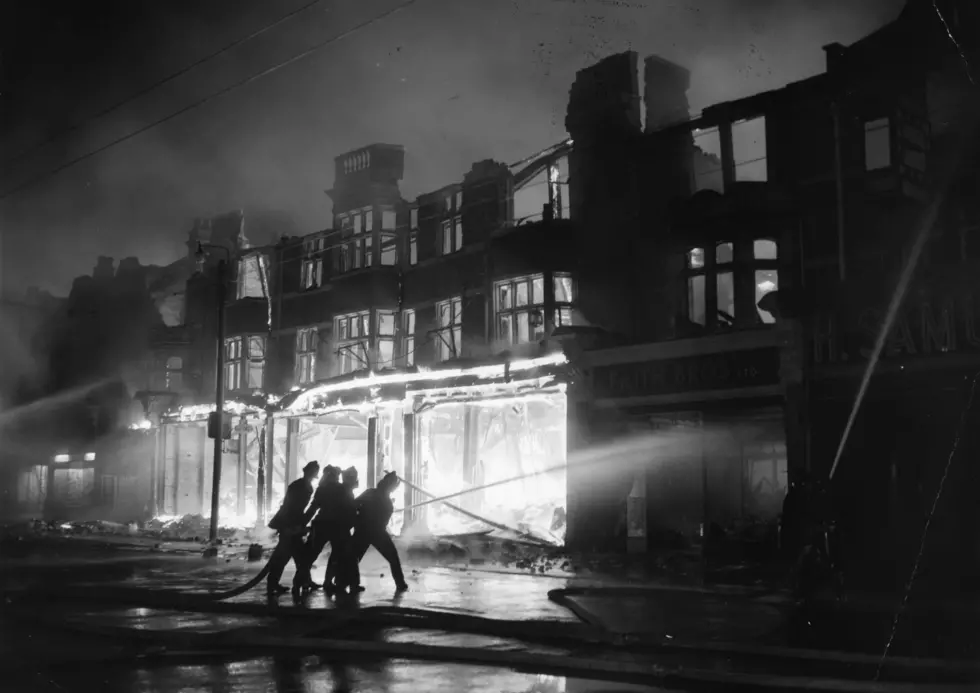 In 1948 Downtown Laramie Burned Down And The Pics Are Crazy
Getty Images
On April 14, 1948, Laramie, Wyoming woke up like any other day, only to be devastated when it was discovered that most of Downtown Laramie had been consumed by a fire in the night. The Holliday Fire, as it was later called, began in the W. B. Holliday building on Second and Custer.
With the winds that day in Laramie, the fire was carried all the way to Grand Avenue, leaving charred buildings in it's wake. Firefighters from Colorado were called in to help with the blaze as it burned in the Gem City. It would smolder and burn for an additional 14 hours, with firefighting efforts stifled by the winds in the town.
The photos below are courtesy of the University of Wyoming Foundation.
Can you recognize some buildings that were later rebuilt after the fire?