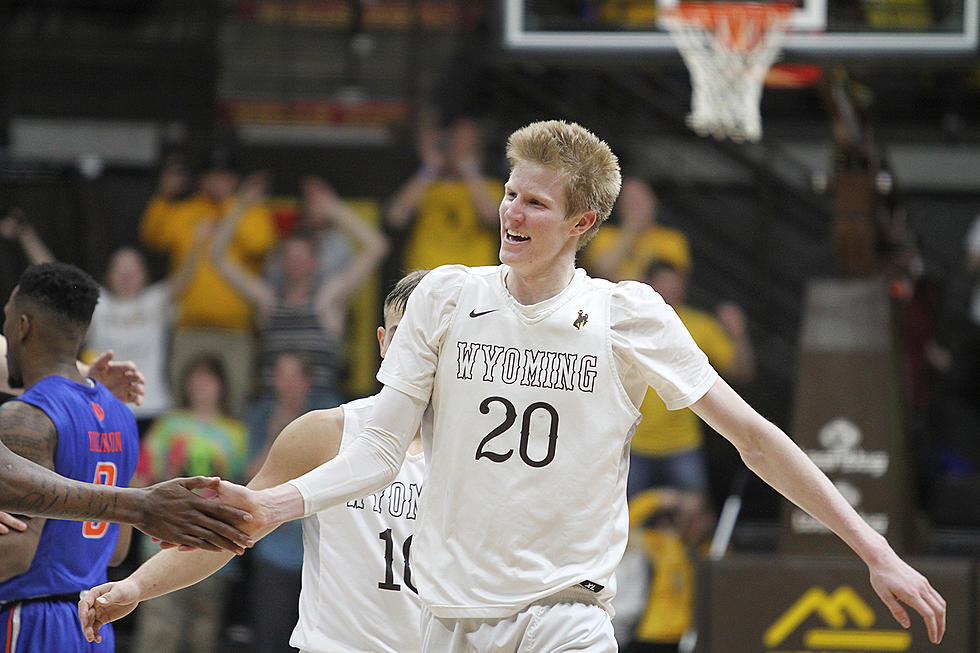 Hayden Dalton Signs With Nuggets To Play In NBA Summer League
Seneca Riggins, Townsquare Media
Former Wyoming Cowboys forward Hayden Dalton is getting an opportunity to play with the Denver Nuggets in the NBA Summer League.
According to reports, Dalton worked out for the Nuggets leading up to last week's NBA Draft. He becomes the second former Cowboy to play with Denver in the Summer League. Josh Adams did the same in 2016. Both are from the Denver area, having played prep ball at Chaparral High School in Parker, CO.
Dalton joins four other players the Nuggets have brought in, plus their second-round draft picks Jarred Vanderbilt (Kentucky) and Thomas Welsh (UCLA) as part of the roster for the Summer League that runs July 6-19 in Las Vegas.
Dalton averaged 17.1 points and 7.8 rebounds per game during his senior season with the Pokes. He was named First Team All-Mountain West by the league's media.