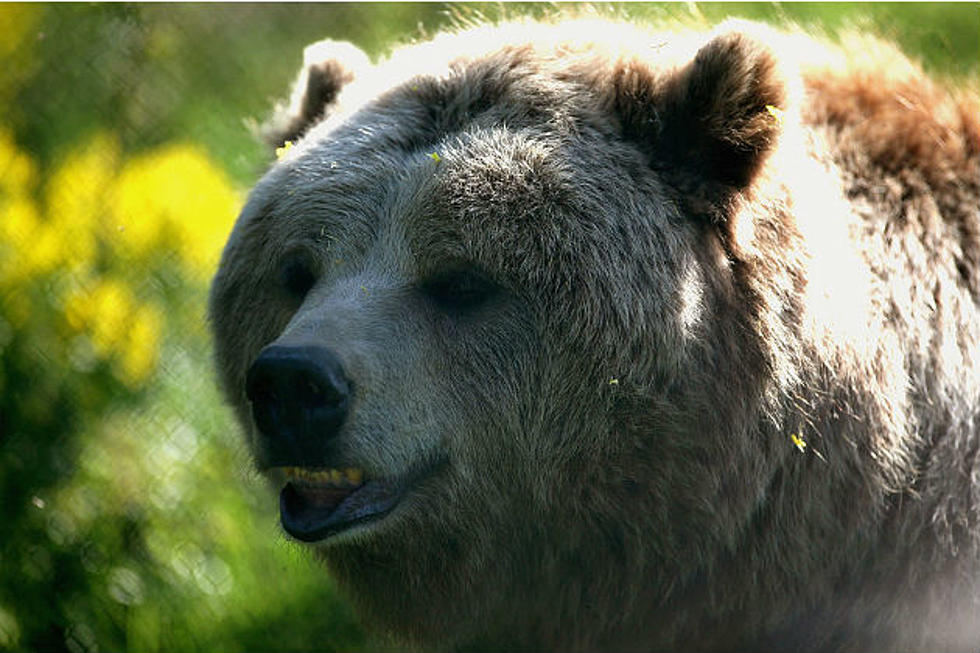 Grizzly Bear Attacks Hunter Near Dubois, Wyoming
Johannes Simon - Getty Images
A man was seriously injured Sunday morning when he went to retrieve an elk he shot the day before and was attacked by a grizzly bear.
The victim was attacked in the Warm Springs Drainage northwest of Dubois, according to a department news release.
Jason Hunter, wildlife supervisor for the Lander Region, says the victim on Saturday shot the elk in heavy timber and deadfall where visibility was reduced and went back to retrieve it Sunday morning.
"He did get to the site of where his elk carcass was and noticed it had been moved or cached," Hunter says.
The victim turned around to leave and was immediately attacked, according to Hunter.
"He had no time to react," Hunter says. The department says no shots were fired during the attack.
Hunter says the victim's injuries included a bite to the leg. Members of the department's Predator Attack Team immediately responded to assist the victim and call for help.
The victim was taken by helicopter to Riverton for medical attention.
At this point, investigators believe the victim encountered a female grizzly and two offspring -- though not cubs from this year, Hunter says -- as they fed off the elk carcass, according to the news release.
Hunter says the victim was in a group with two other hunters who were not with him at the time of the attack.
From talking to those other people, Hunter says the group was well-aware of where they were hunting and knew what they needed to be doing to avoid bear encounters. The attack occurred nonetheless.
Hunter emphasized that as of Monday afternoon, investigators had no hard evidence pointing specifically to a grizzly. Samples were sent to the department's lab in Laramie, and investigators hope to learn more in the coming days.
Hunter expressed concern for the victim's well-being and added that anyone who goes into the backcountry needs to be "bear aware."
The attack comes just a day after 50-year-old Todd Orr of Montana was attacked twice by a grizzly bear while on a scouting trip.