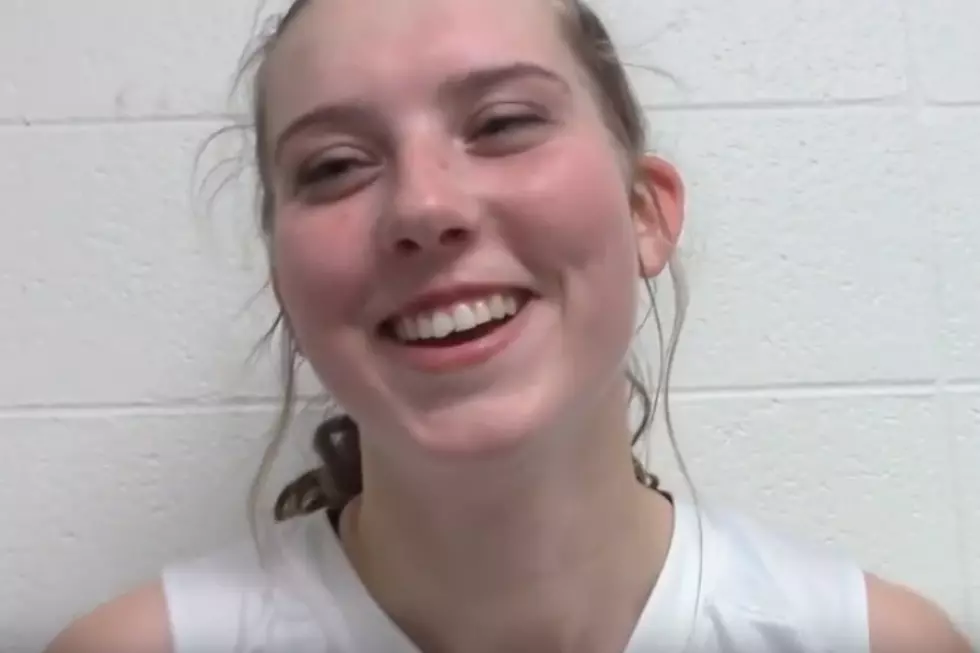 Douglas' Allyson Fertig Named Gatorade Girls Basketball Player of the Year
Frank Gambino, WyoPreps.com
Douglas junior Allyson Fertig was announced as the 2019-2020 Gatorade Wyoming Girls Basketball Player of the Year on Friday.
She is the first-ever selection from Douglas High School to receive the honor.
Fertig has led the Bearcats to a 22-1 record as of this news release. Douglas is one win away from qualifying for the Class 3A state tournament.
The 6-4 junior is averaging 23 points, 13.9 rebounds, and five blocked shots per game this season. She's a two-time Class 3A First-Team All-State selection for the two-time defending state champs. Fertig has led the Bearcats to a 76-2 record over her three seasons in the lineup.
Chad Ostenson, head coach at Newcastle High School, said in the release from The Gatorade Company,
"Allyson is the difference-maker on the Bearcats. She has great hands and feet for a girl her size, she has a nice touch, and she seems to get every rebound."
Fertig has a weighted 4.14 GPA in school. She has volunteered locally as a youth basketball and volleyball coach. The junior has already verbally committed to play basketball on scholarship at the University of Wyoming beginning in the fall of 2021.
The award recognizes not only outstanding athletic excellence but also high standards of academic achievement and exemplary character demonstrated on and off the field. It distinguishes Fertig as Wyoming's best high school girls' basketball player. She is a finalist for the prestigious Gatorade National Girls Basketball Player of the Year award to be announced later this month.
Fertig joins recent winners Rylee Hladky of Campbell County High School (2018-2019), McKinley Bradshaw of Lyman (2017-18), Kalina Smith from Campbell County High School (2016-17), and Robbi Ryan of Sheridan High School (2015-15 & 2014-15), who have received this honor since it began in 2007.
According to the release, as a part of Gatorade's cause marketing platform "Play it Forward," Fertig also has the opportunity to award a $1,000 grant to a local or national youth sports organization of her choosing. She is also eligible to submit an essay to win one of twelve $10,000 spotlight grants for the organization of choice, which will be announced throughout the year.
To learn more about the Gatorade Player of the Year program, check out past winners or to nominate student-athletes, visit www.Gatorade.com/POY, on Facebook at www.facebook.com/GatoradePOY or follow us on Twitter at www.twitter.com/Gatorade.
Enter your number to get our free mobile app