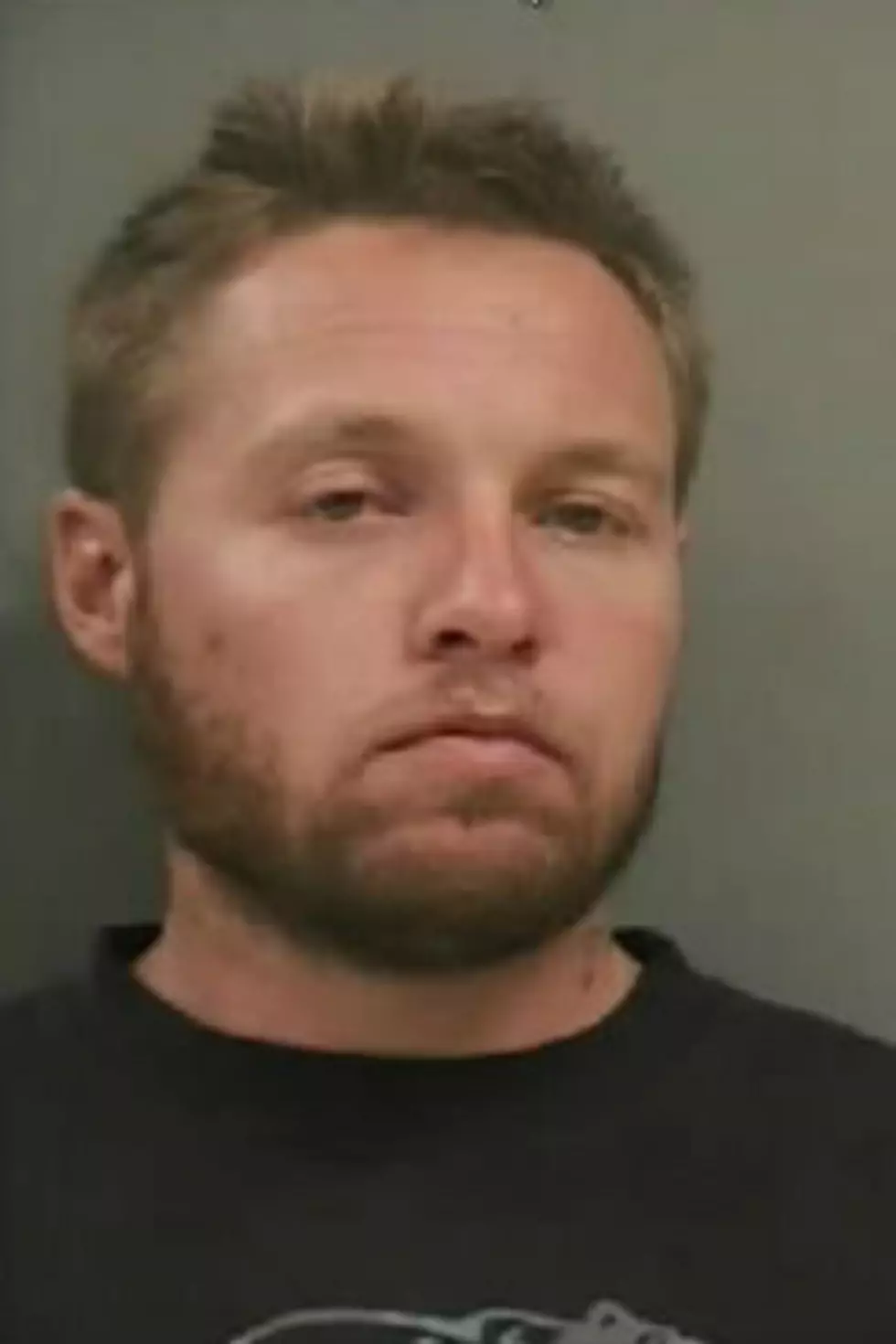 Defense: Schnitker Killed Gartman, But Gartman Swung First
Courtesy Albany County Detention Center
Defense and prosecuting attorneys agree -- John Schnitker killed Clinton Gartman.
Defense attorney Vaughn Neubauer said Monday he will not deny that Schnitker stabbed Gartman six times the night of Sept. 26, 2015, but the incident and the events leading up to it are "both more simple and more complex than the state wants to portray."
Schnitker is charged with three crimes in this trial: felony murder, aggravated burglary and battery. Only the first two charges stem from Gartman's death Sept. 26; the battery charge alleges that Schnitker gave a black eye to Thomas "Doc" O'Connor -- with whom he was staying -- shortly after waking up the same morning.
Per Wyoming statute, prosecutors must prove that Schnitker killed Gartman -- regardless of premeditation or intent -- in the course of committing another crime, in order to prove Schnitker guilty of felony murder. In this case, prosecutors allege Schnitker was stealing money or cigarettes out of Gartman's pickup truck the night of the stabbing.
But Neubauer tells a different story -- one of a long history between Schnitker and Gartman.
"Clint Gartman was a methamphetamine dealer, and John Schnitker was a methamphetamine addict," said Neubauer.
Neubauer said Schnitker and Gartman spent a lot of time together using drugs, and "there were lots of people running out of cigarettes," so the two frequently went into each other's vehicles and homes to take small amounts of money, cigarettes and items of nominal value that the two treated as community property.
"They stopped bothering to ask each other years ago," said Neubauer.
Not only did Neubauer argue that no burglary was committed -- a vital element the state must prove in order to prove Schnitker guilty of felony murder -- Neubauer said Gartman was after more than a cigarette when he entered Gartman's pickup.
Neubauer said Schnitker gave Gartman "several hundred dollars" for methamphetamine while partying at a friend's house earlier on the day of Sept. 26, but Gartman had not provided Schnitker with any drugs in return.
According to Neubauer, the two were "polluted beyond description" after sunset, and Schnitker thought that Gartman may have had his drugs -- so he went to Gartman's trailer at 2075 Easterling and rummaged through Gartman's pickup to find out.
Video from Gartman's home surveillance system shown in court Monday shows Gartman walking around his property and swinging a hatchet minutes before Schnitker arrived and entered the pickup.
Prosecutors argue that Gartman was simply patrolling his property.
"He wasn't patrolling. He was laying in wait," said Neubauer.
Neubauer described a three-second melee after Gartman spotted Schnitker in his truck and approached the driver's side door.
According to Neubauer, Schnitker saw an irate Gartman approach with the hatchet, so Schnitker locked to driver's door and tried to get out the passenger side. But Gartman was there in no time at all, swinging his hatchet at Schnitker. Neubauer contends Schnitker had to grab a Chicago Cutlery knife from the seat of Gartman's pickup and fight his way out.
"John, I don't think to this day, has a legitimate, full recollection as to how that played out," said Neubauer. "This was a tragedy, and nobody feels worse about that than John Schnitker."
In court Monday, prosecutor Kurt Britzius called Detective Sgt. Robert Terry of the Laramie Police Department as the state's first witness. Terry said Schnitker's name came up during the investigation, and he had Schnitker arrested on an outstanding warrant.
Terry testified that Schnitker showed him and another detective on Sept. 28 the area where he left the knife after stabbing Gartman. Police found the knife Oct. 1 -- with blood on the blade and handle -- stuck into the ground at the base of a fencepost, 88 feet from Shearer Road.
Terry showed the knife to jurors Monday. Britzius also introduced the hatchet, which Terry testified had blood on the handle.
The trial is scheduled to last through Friday.